I am hanging off a rope in the middle of a granite wall, about 1500 feet off the ground as we speak. My team and I are going full out to document this historic climb with Tommy Caldwell and Kevin Jorgeson on the Dawn Wall of El Capitan in Yosemite National Park and I don't even have three minutes to write this down (Editor's note: Corey sent this story in via voice memo from the wall).
My roots are in the climbing world. I fell in love with climbing first, then picked up a camera to document my weekend adventures. I began my photography career at the Modesto Bee in 1996 precisely because it was the closest newspaper to Yosemite. I have spent a lot of years and a lot of days hanging out on El Capitan and rock faces around the globe, from Asia to South America, and now have come full circle.
What's so novel about shooting in the climbing world, unlike mainstream sports, is that we are not just photographers on the sidelines, we are part of the experience. You need a background in climbing as well as a photojournalism skill set. Once you get into these crazy positions you have to switch gears and forget that you are hanging 2000 feet off the ground by a 10mm rope and focus on light, composition and the moment.
My partner Brett Lowell and I are hanging on ropes for hours, waiting for either Tommy or Kevin to climb. And they only climb once or twice each day. We're carrying heavy cameras. So Tommy and Kevin give us a two-hour warning before they're about to climb. We're super slow. Brett and I move up the ropes and try to get into position. It's a real web of color-coded ropes up here. You go up blue, get on black, swing over to green, get on the tan line, and then tension yourself off the white rope. It all takes a lot of time and you still have a very limited number of places you can actually get to. If you thought that a spot over there would be the best perspective, it's still impossible to reach unless there's an anchor. Or if someone like Tommy, who is a Jedi at rigging ropes, can figure out a way to get you into position.
One of the unique characteristics of this climb, in 2015, is that we are in Yosemite Valley where the cell coverage is good. We have series of ropes that allow us to send cards down where my team extracts images and sends them out daily. It's exciting as a climber and a storyteller to share this experience; we are exposing people to a sport, a culture and a lifestyle that I'm so passionate about and have done so much for me. But equally it exposes people to national parks, wild places and the spirit of adventure.
If you saw me right now, I'm sitting on a granite ledge about the size of my ass, with my feet dangling off into space. I'm staring at Yosemite Valley below, and above me I can see the most insane section of free climbing I've ever seen. I love the idea that this is where I get to live and work.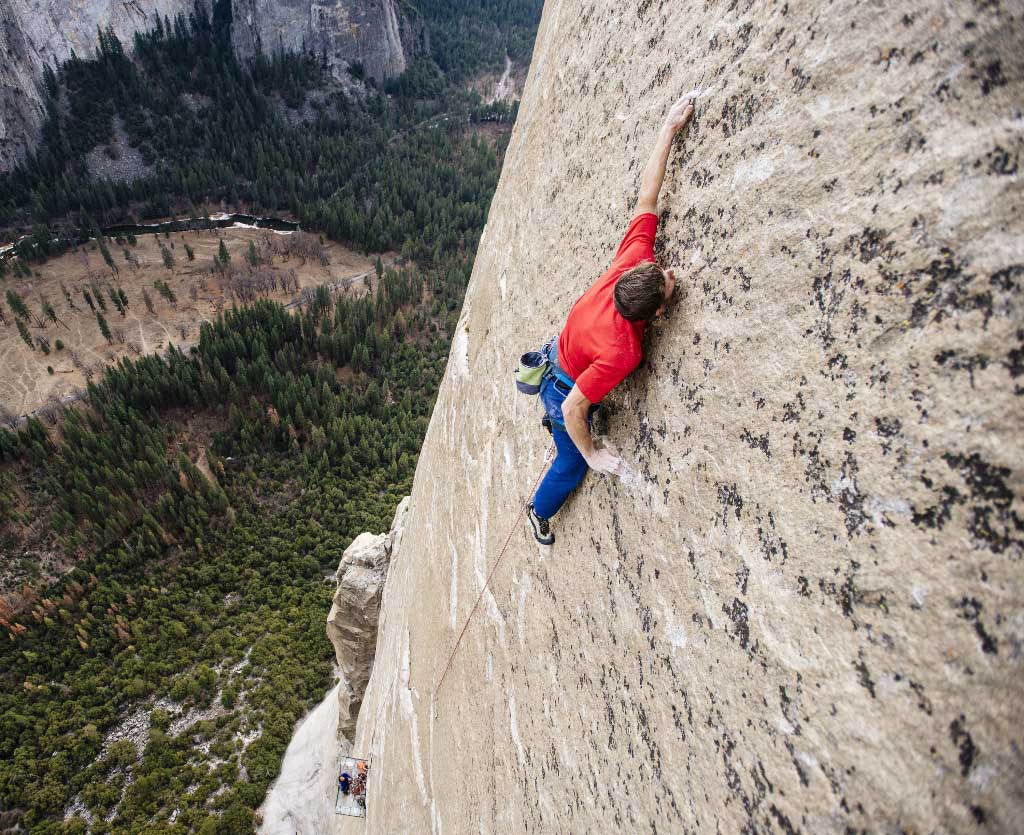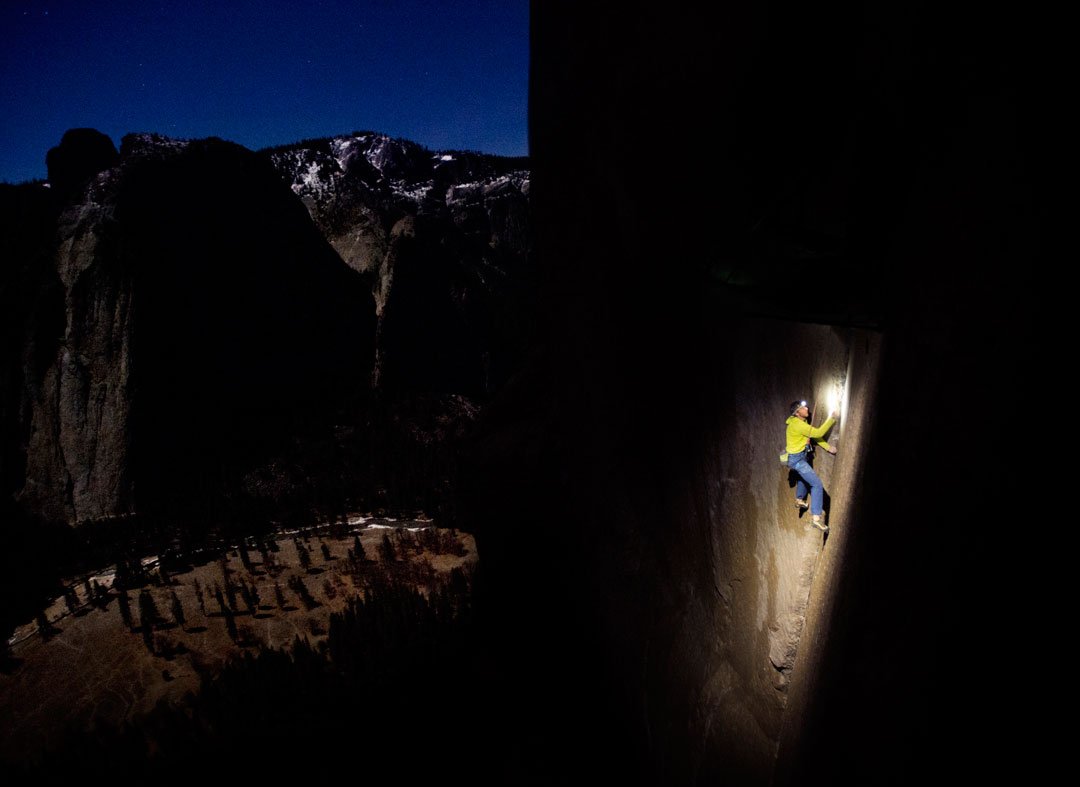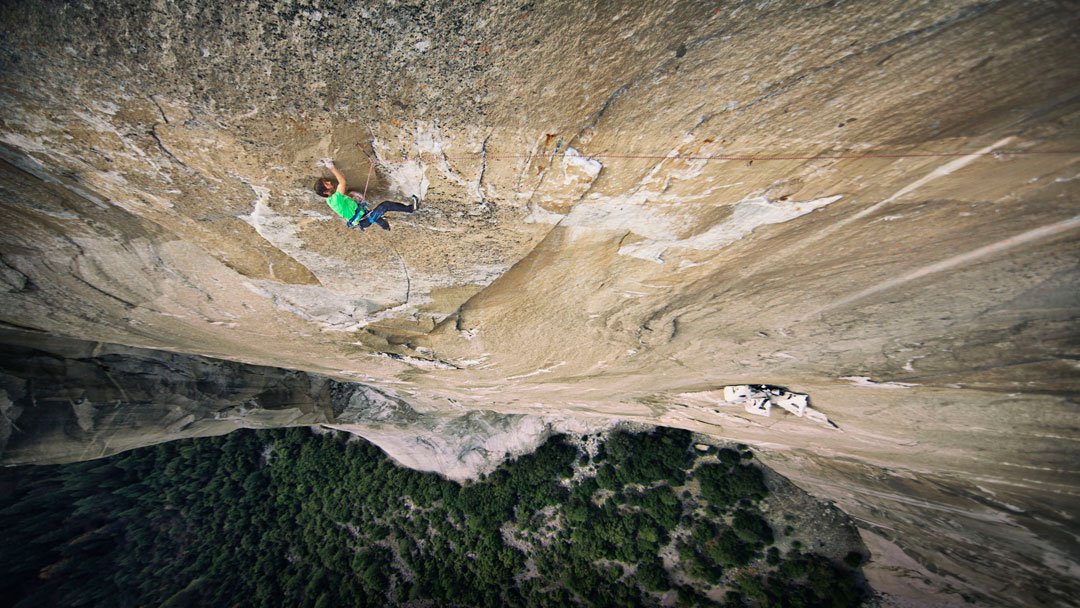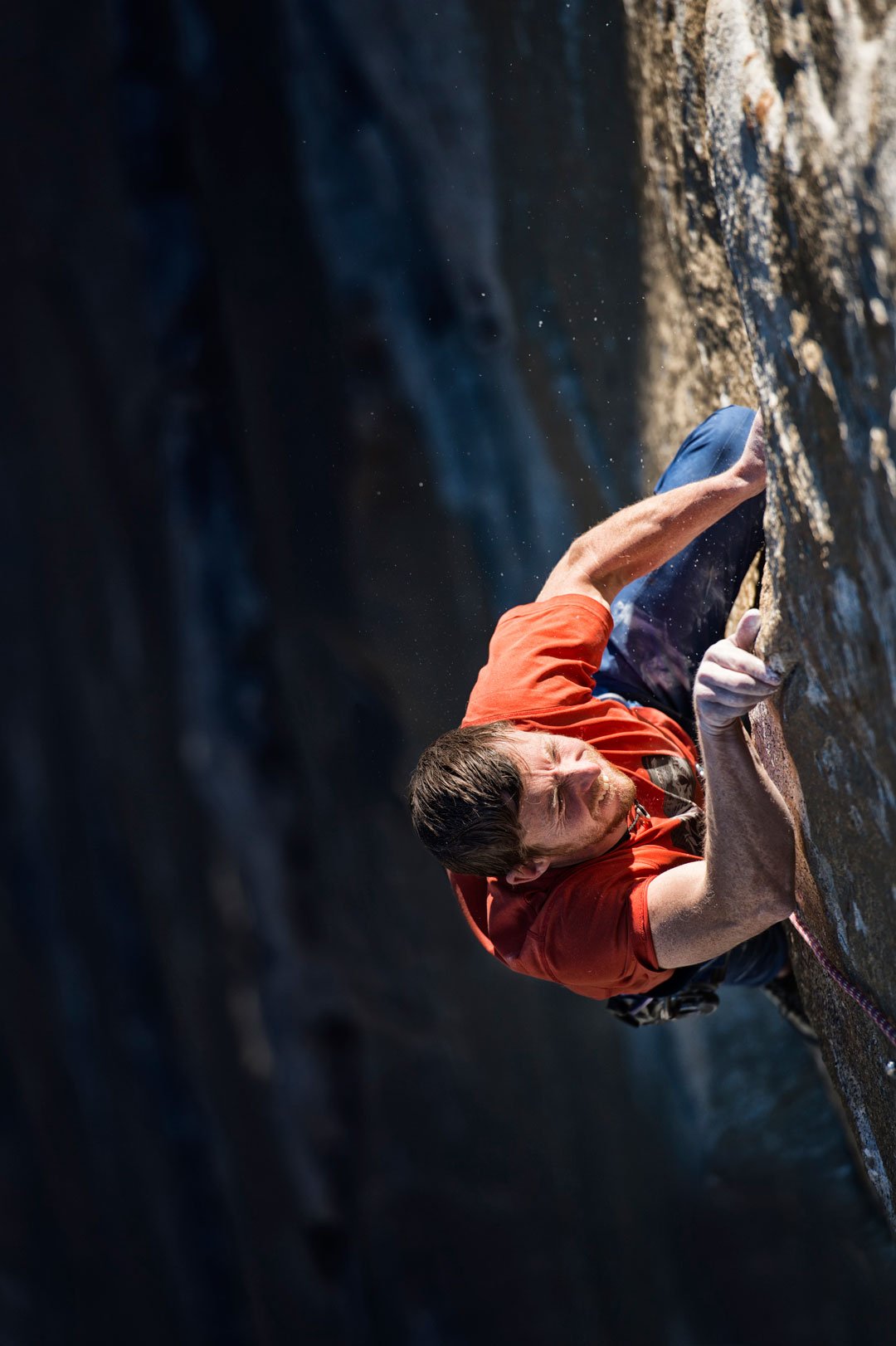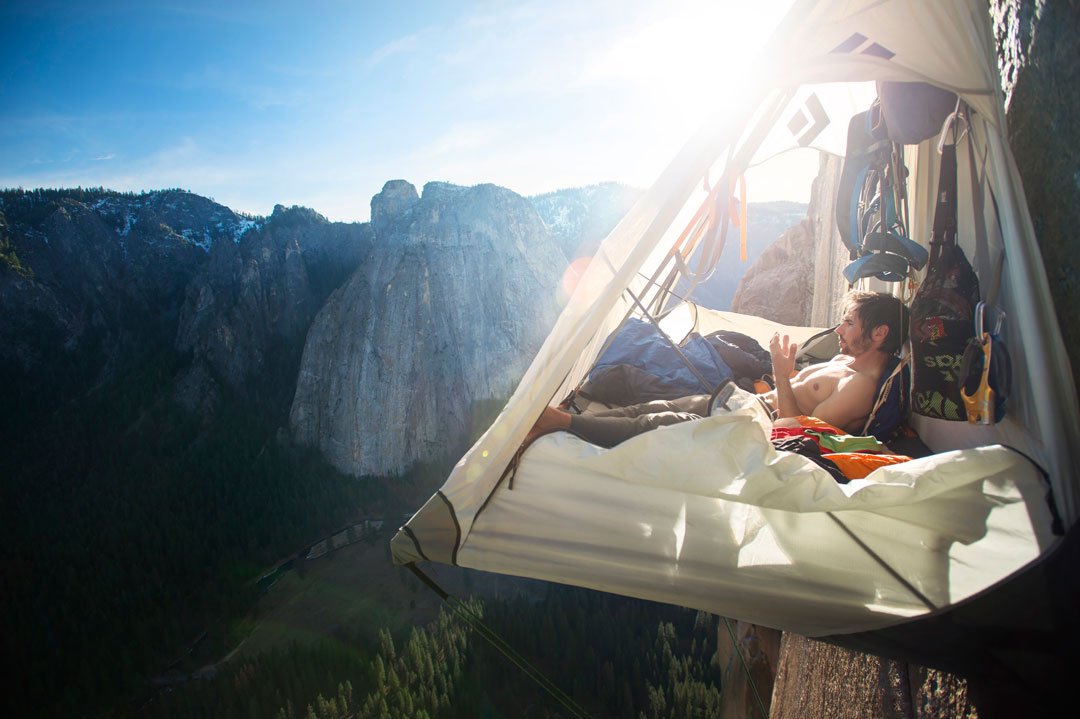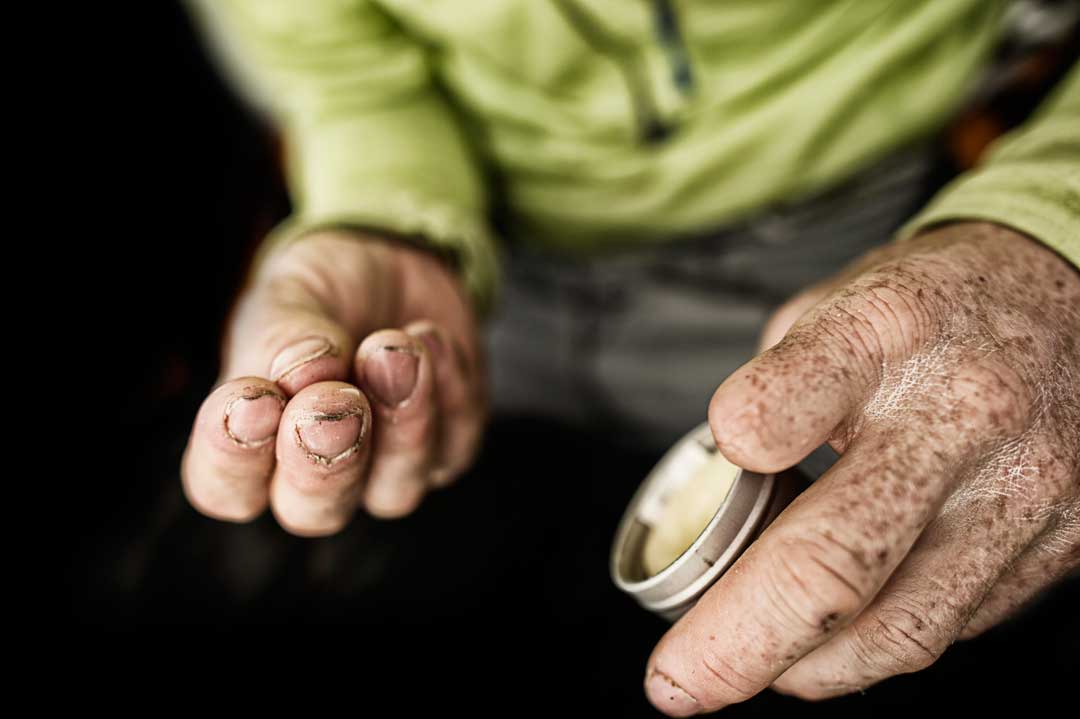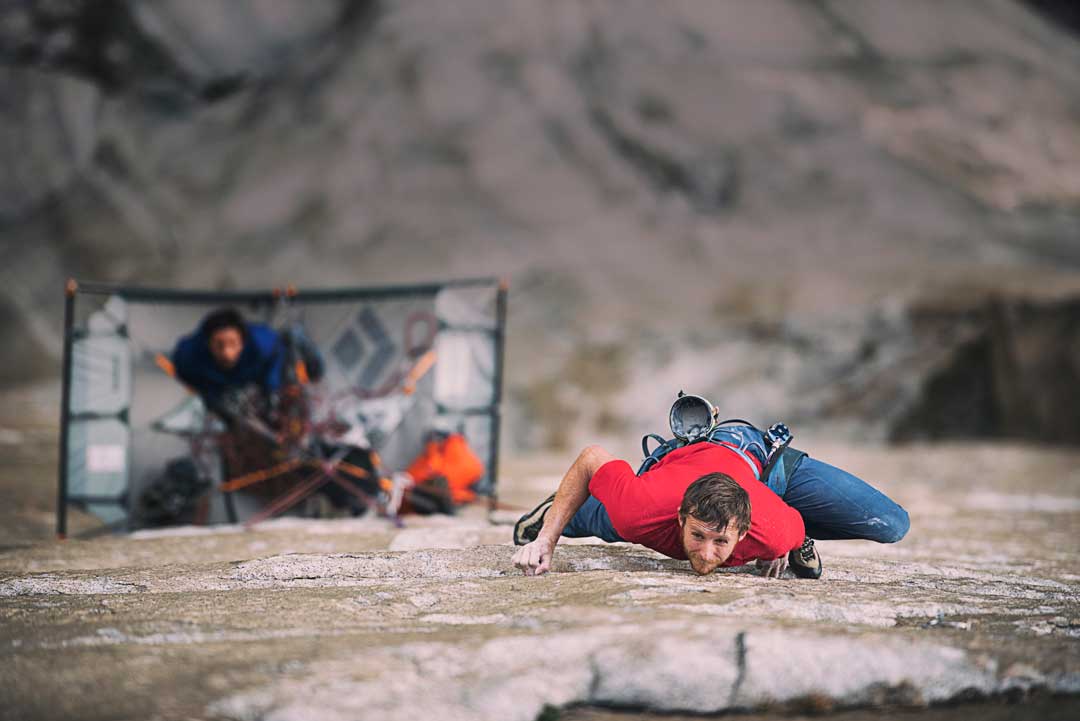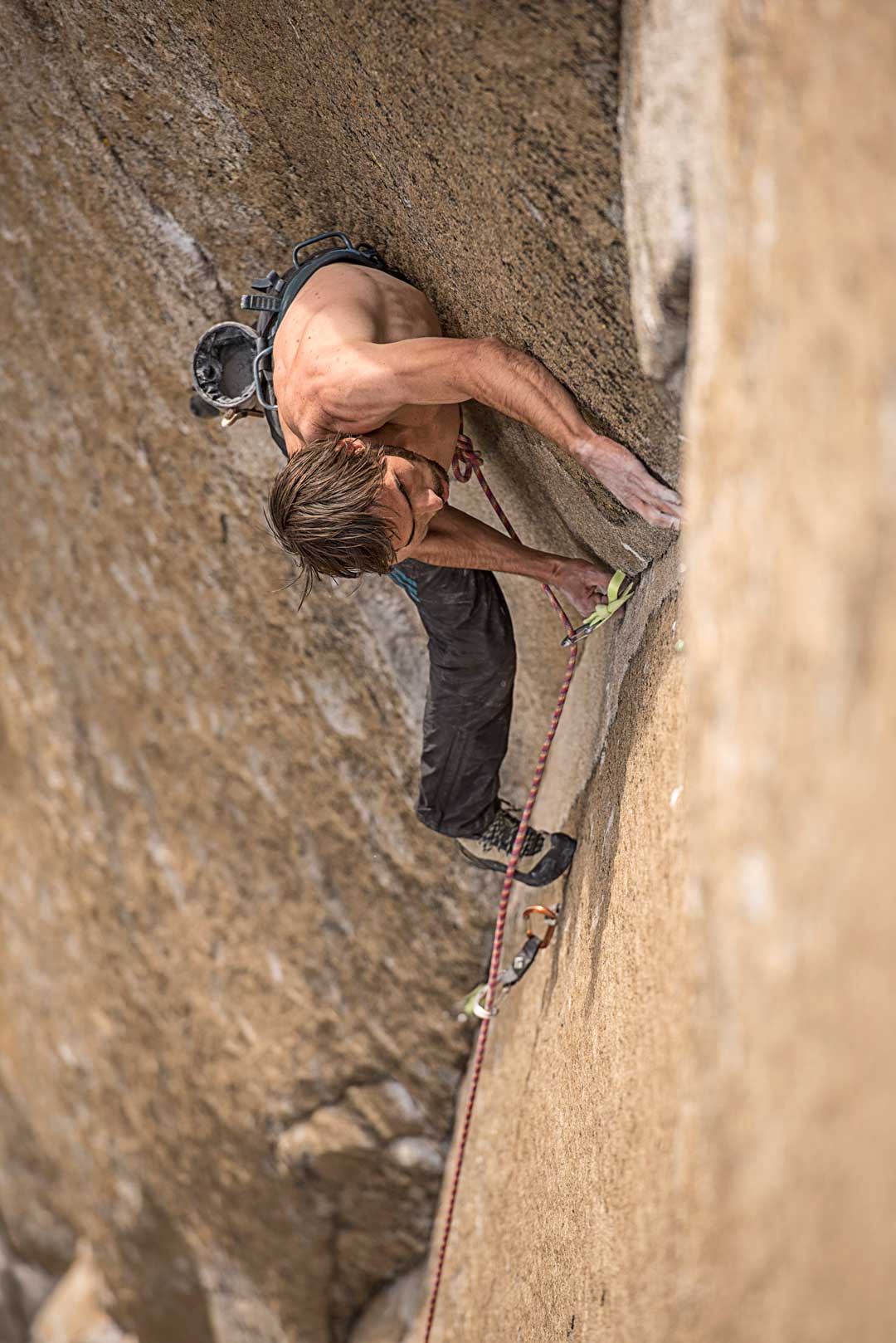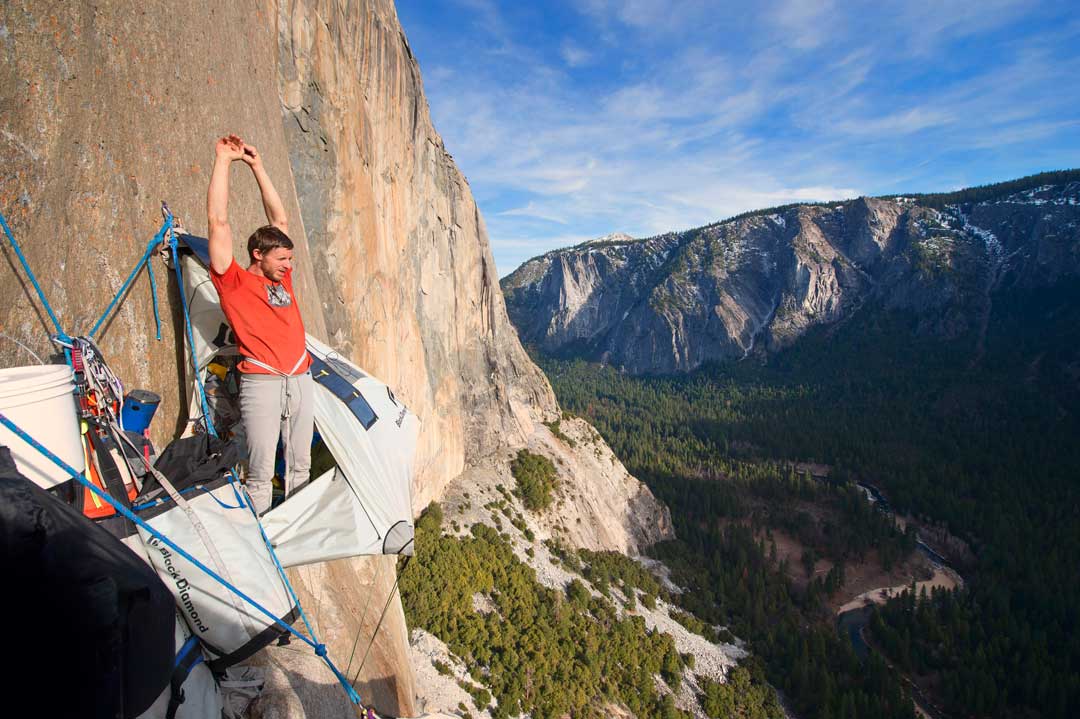 Photo: Tommy Caldwell on pitch 19 on the Dawn Wall of El Capitan in Yosemite National Park, January 11. Photo by Corey Rich/Big Up Productions/Aurora Photos
Camera Details:
Camera: Nikon D750
Lens: Nikon 17-35mm f/2.8 zoom at 17mm
ISO: 200
Shutter: 1/1000th second
Aperture: f/3.2