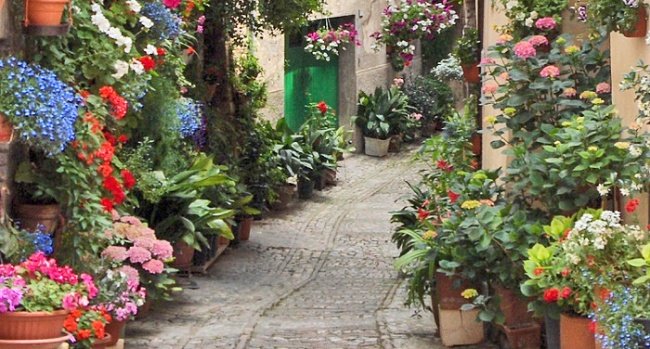 Do you have little attachment to where you live and work? Then why not move somewhere new — somewhere where the climate or culture better fits your tastes and personality?
There are some corners of the world which for some reason very few people ever think of moving to, despite their desire for a change of scenery. It's there loss, because some of these places are truly incredible. All they really need to do is pack their suitcase, and they could find themselves in heaven on Earth.
Avarua, Cook Islands
dxnews
Located about 2,000 kilometres north east of New Zealand, the tropical beaches of Avarua are no less gorgeous than those of the Maldives or the Seychelles. But in contrast to the latter, you can rent an apartment here for just $130 a month. The island also attracts comparatively few tourists: around 100,000 foreigners visit every year, compared to the eight million who go to Hawaii. So you won't have crowds of people spoiling your enjoyment of Avarua's attractions — which include observing the population of whales, going for long relaxing walks, and enjoying the amazing scenery.
…So what's the catch? Foreigners aren't allowed to buy property on the island, although they can rent it for 60 years.
Český Krumlov, Czech Republic
worldofwanderlust
A fairy-tale town located in the Czech region of Bohemia. The entire place is like one big castle from the Middle Ages. All the streets are made of cobble stones. Regular trade fairs are held identical to the ones which took place during the Renaissance period, whilst there is also the incomparable Rose Festival once a year. Dinner for two will cost you just $20 here, whilst you can rent an apartment for $400 a month. The only challenge that will really confront you if you want to move here is the need to learn Czech!
Koh Thonsáy, Cambodia
krabisamui
This small island in southern Cambodia is a real paradise of jungles and beaches. Apart from a few fishermen and their families, practically no one lives here, so it's possible to find accomodation for a ridiculously small amount of money. You can spend your time relaxing on the beach, or exploring the jungle caves. For $5, the fishermen will cook you a delicious meal made from freshly-caught crab. Other seafood products will cost you no more than $1-2 here. The one drawback is that the island's beaches are not well-kept tourist spots, but essentially areas of wilderness infrequently taken over by wild dogs or other animals. A place for those who really want to get away from civilisation.
Guanajuato, Mexico
tagfly
Located right in the heart of Mexico, Guanajuato is a hotbed of culture. It's possible to rent a very good apartment here for just $150-200 a month; a drink will cost you less than $1, whilst a ticket to the cinema just $3. Guanajuato is also home to the famous Cervantino art festival.
The Pearl Islands, Panama
pearlisland
An amazing archipelago lying thirty kilometres to the west of mainland Panama. A huge number of pearls were once mined there; at another time pirates used it as their hiding place. Now, it's become a haven full of wonderful resorts used by the local population. You can rent a small house here by the sea for around $300 a month. The Pearl Islands are ideal for those who want to escape from the world. In terms of the scenery, it's probably one of the most impressive places on the planet.
Agonda Beach, Goa, India
my-travel-world
The southern coast of Goa is a place where you can ride an elephant right by the beach. A bottle of wine costs around 50 cents; to get your haircut around 60, and to rent a holiday hut $120 a month. It's also full of temples and great places to practice yoga. Seriously, what else do you need? This area of the country is fairly deserted, so the local inhabitants have no problem with tourists, in contrast to some other parts of India.
Veliko Tarnovo, Bulgaria
euroways
This little place is nestled in a valley in northern Bulgaria. Veliko Tarnovo is undoubtedly one of the most agreeable places on the Bulgarian Black Sea Coast, often called the Bulgarian Riviera. It's as beautiful as France, but here a bottle of wine will cost you just 80 cents, whilst an apartment will cost $200 a month to rent. The population is just 200,000. The only downside is that the city's infrastructure could do with some improvements.
Hồ Cốc, Vietnam
bitdealo
The south-east coast of Vietnam is famous for its 11,000 hectares of tropical forest. With its huge barrier reef, this is perhaps the best place in Asia to go diving. Even at the weekends it's more or less free of tourists. You can find somewhere to live here for around $150-200 a month.
Ksamil Beach, Albania
gentlemint
The southern tip of Albania is an ideal place for those looking for the quiet life. It boasts a Mediterranean climate, a nearby national park, and local cuisine centred on olive oil, tangerines, and 30 different kinds of fish, whilst it's cheaper to live here than in neigbouring Greece, Italy or even Croatia — a drink will cost you 90 cents, your average meal is around $6, whilst it's around $100-120 a month to rent an apartment.
Las Trancas, Chile
westelkproject
In Las Trancas, you'll find one of the most incredible mountain views in all of South America. You can go skiing here all year round, with accommodation costing around $300 a month. The richer tourists live on the mountain slopes themselves, whilst the more experienced visitors and locals prefer the countryside down below. The only potential downside (at least, for some) is that winter never gives way to another season.