Many of love dogs and know how time-consuming and how much dedication it takes to train a dog. But even putting that love aside it's easy to see that somebody has put such hard work into preparing a dog act for America's Got Talent.
In a sad turn of events, two of the judges decide its definitely a no for them, that's when poor Sarah is on the floor crying her eyes out about the whole thing!
Then amazingly and completely unprecedented Simon Cowell gets up on stage to plead and persuade the two judges that had said no, that they really do need to say yes!!
Simon can really be quite persuasive most of the time, and this tile was no different!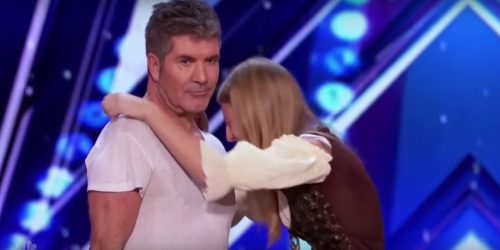 Mel B says:  "…it's not me it's him!"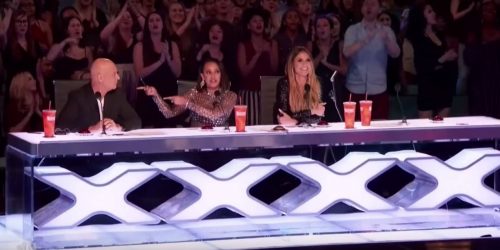 So, now feeling very bad indeed what is the Judge that said no going to do?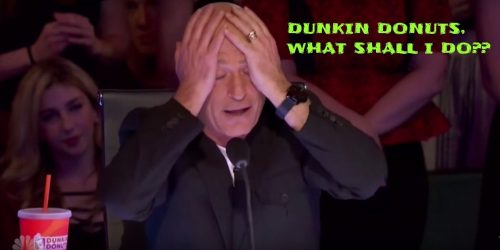 We have come to know Simon Cowell as a household name who made his career on being the Mr Mean guy who told it like it was in UK talent contests, but now more mellowed Simon, now with a family of his own, sees a really great balance, brought to him by his age, wisdom and family!
This video has gone absolutely viral on Youtube!
Watch this awesome video for yourself below to see the full audition and let us know in the comments if you would say yes or no?
I really love this video and how it shows the kindness in people!