Treat others as you want to be treated – and remember, your good deeds will be rewarded, sooner or later. This old adage may be centuries old, but it remains so true.
We've seen it with the waitress who got one heck of a surprise from the firemen she offered free breakfast to one day – now we see it once again, with Melina Salazar.
The Luby restaurant waitress from Brownsville, Texas, had an experience that proved karma is definitely real. Read more below.
No matter rain or shine, Melina greeted her customers with a smile. Her positive attitude inspired her guests to see the good in life.
Not all guests, however. One man in particular, Walter "Buck" Swords was, well, a little more difficult than most. The 89-year-old who'd been visiting the restaurant for 7 years whined and complained constantly.
He never seemed to be happy with what he got, sometimes having grumpoy outbursts. No one really liked Walter – and well, Walter didn't seem to like anyone much either.
But Melina could handle the elderly man.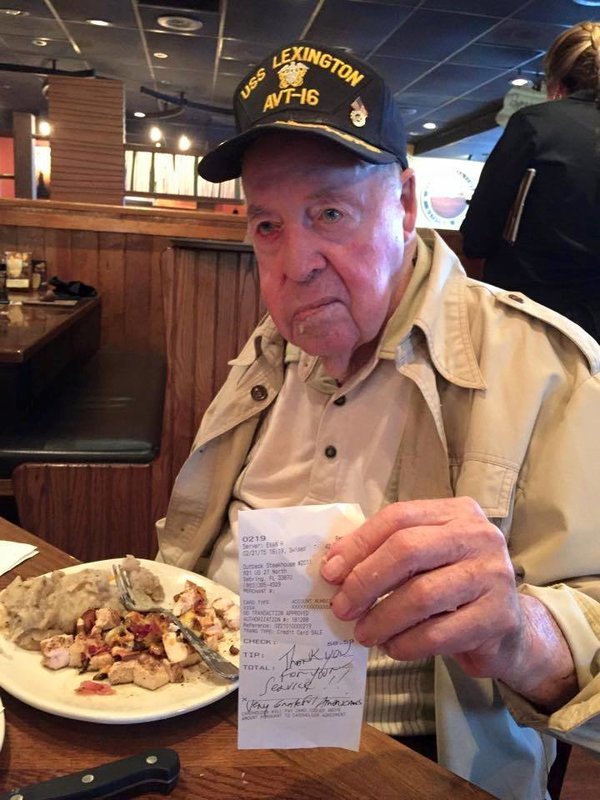 Every day during for 7 years, she waited on the 89-year-old with warmth and patience. She accepted his grumpiness with a smile. She served his food with style. She never hesitated to give him friendly words – even when she was was met with his grumpy mood and rather offensive demeanor.
Years passed and it was the same thing every day. For Melina, serving Walter was in some ways a therapeutic experience.
But one day, everything changed. Walter didn't show up at his usual time for his usual meal.
It wasn't long before Melina got the sad news – Walter had passed away.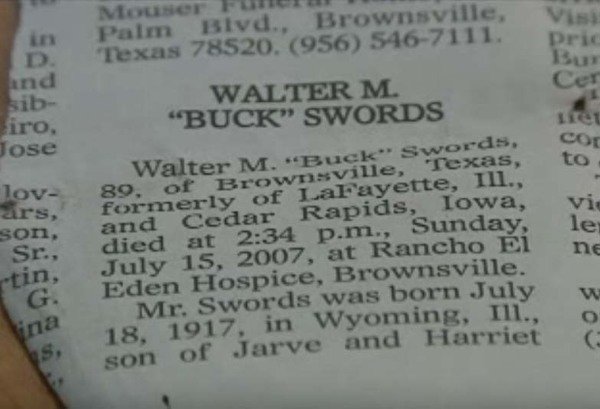 The next day, a lawyer showed up at the restaurant looking for Melina. He pulled her aside and they sat for a chat. The reason for his visit? Walter. The lawyer informed her that his client had shared with him how for all those years he very much looked forward to his regular restaurant visits – and that was because of how warm and friendly his waitress was.
Melina took in the surprise news with a smile. But seconds later, she received shocking news.
Walter was so fond of the kind waitress, he'd in fact left her part of his inheritance: USD $50,000 and a car. Melina couldn't hold back the tears.
Watch the report below about this extraordinary story.
[youtube https://www.youtube.com/watch?v=Kv7zGGMbB5w?rel=0]
Good deeds are always rewarded – sometimes in the most unexpected ways – and I think this story definitely proves it!
I think Melina can help inspire everybody to look beyond people's weaknesses. The waitress also reminds us to always do our best to treat others with warmth and respect. Even if you don't get $50,000 – you certainly have nothing to lose. Please share Melina's story to help spread this important message.