Considered simultaneously one of the most dangerous and one of the most popular ascents in China, the trek up Mount Huashan is nerve-wracking from start to finish.
You'd think that near-vertical staircases and narrow rickety wooden footbridges would be great reasons not to go, but that doesn't stop hundreds of tourists and locals alike from attempting the hazardous trip all the time.
Mount Huashan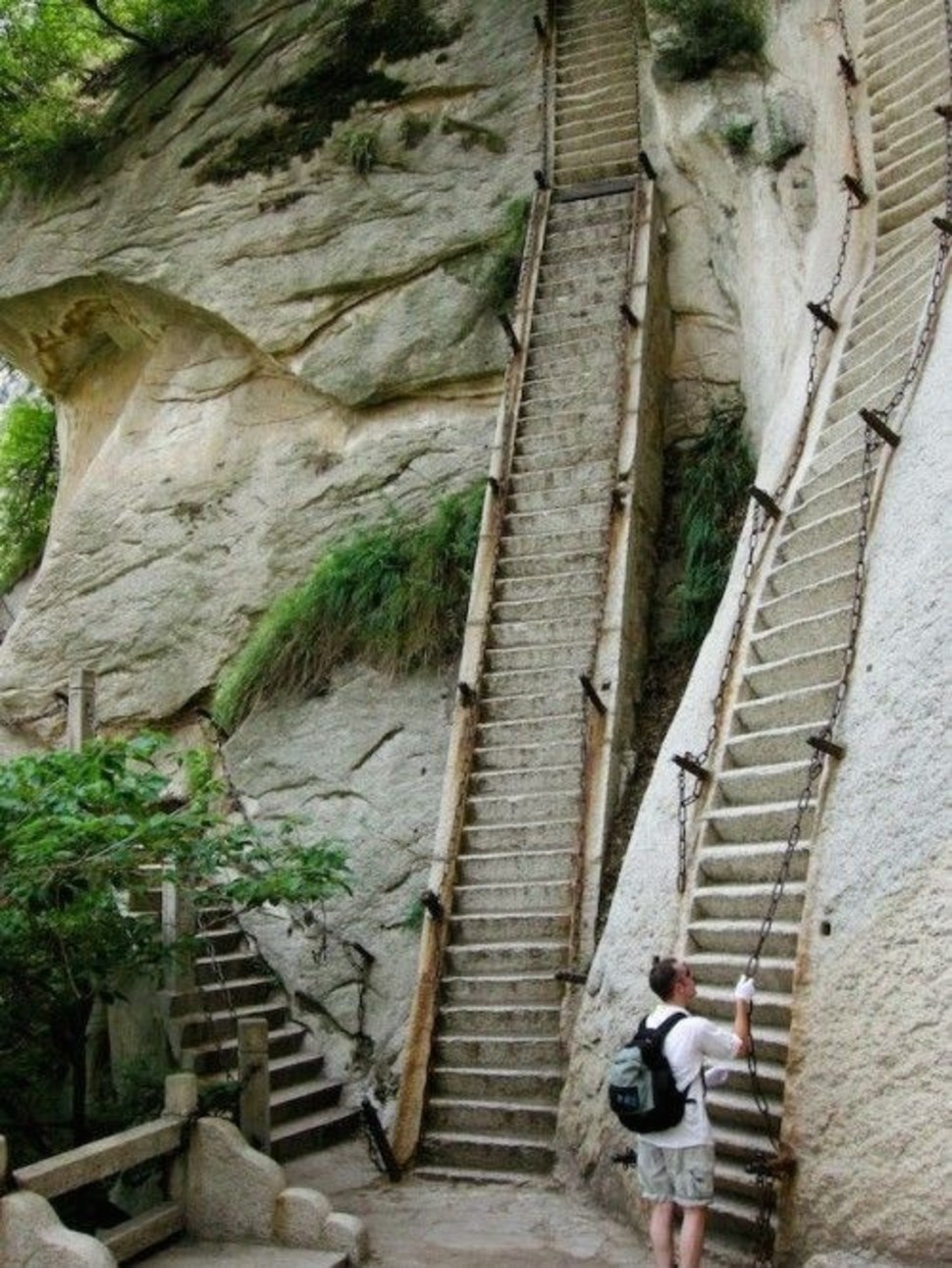 Hussaini Hanging Bridge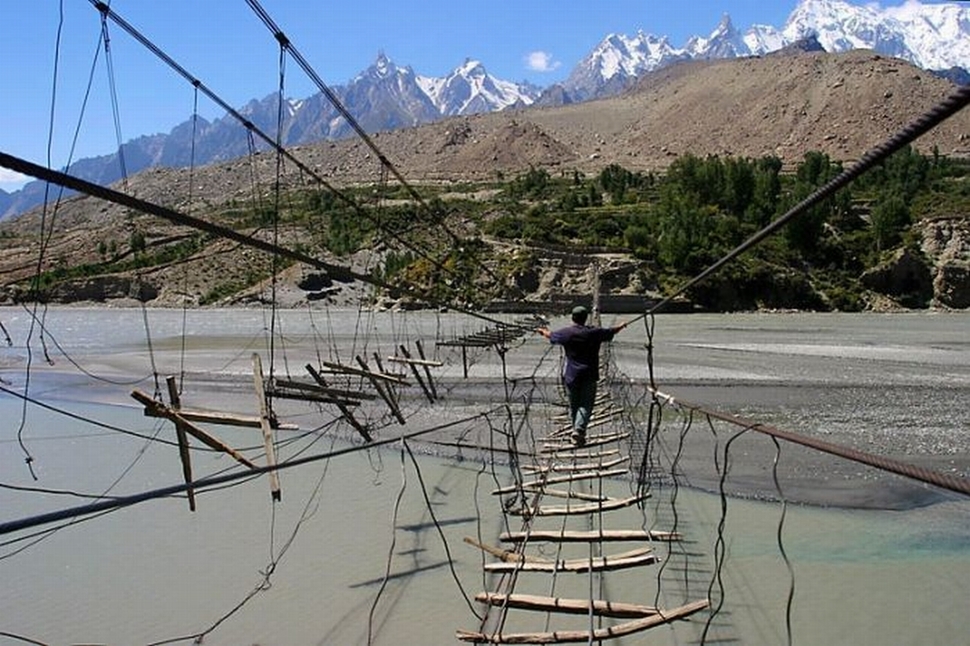 One of the most dangerous bridges in the world, the poorly maintained but heavily used Hussaini Bridge was one of the only ways to cross Borit Lake in Northern Pakistan. I say was, because it seems the bridge succumbed to the elements in 2011, but has probably been rebuilt (and we can only hope the new one can inspire more confidence in its stability than the one seen here).