He Was Delivering Pizza To A Single Dad With Four Kids. But Is Shocked What He Saw Through The Door.
This young man thought it would one of those regular deliveries but was surprised how this single dad was apologizing to him. What he saw next made his heart melt.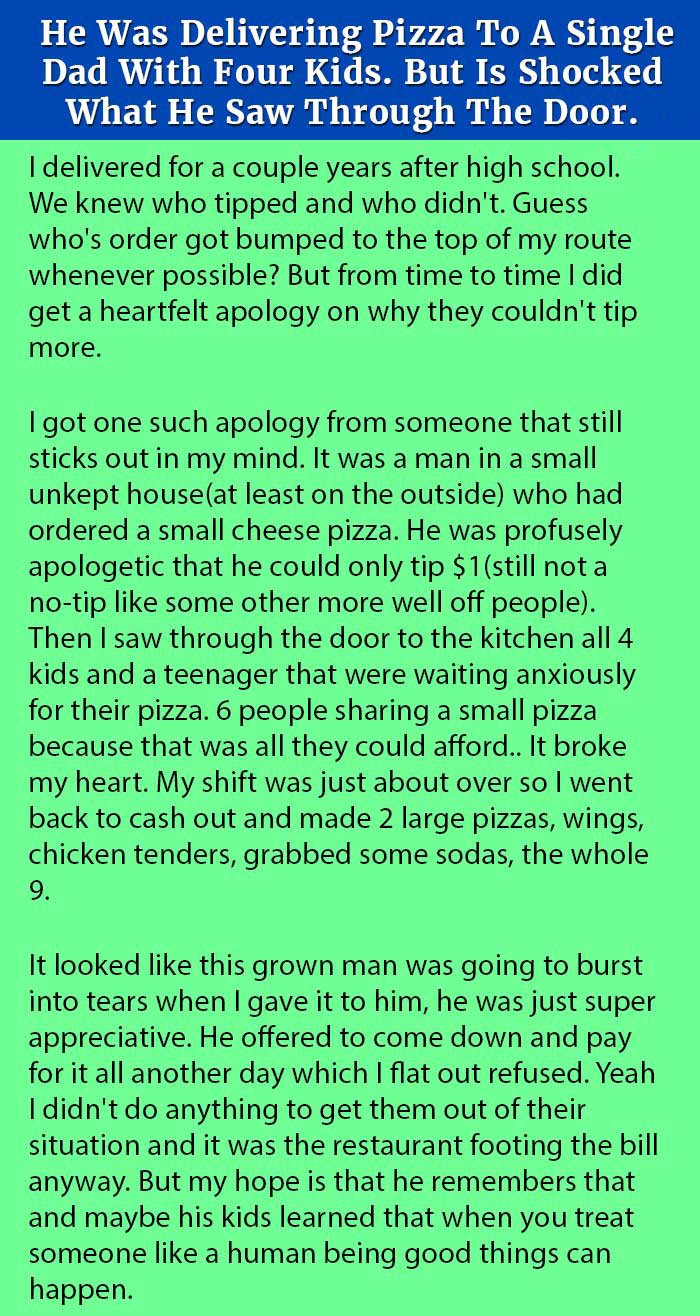 Got Something To Say?