LEGO have just showed off its first-ever figure in a wheelchair at recent toy fairs in Nuremberg and London, and the little guy even comes complete with his own helper dog.
The #ToyLikeMe organisers reacted joyfully, writing on their campaign page: "We've got genuine tears of joy right now … Lego have just rocked our brick-built world!"
Its co-founder Rebecca Atkinson wrote in the Guardian in December: "The brand continues to exclude 150 million disabled children worldwide by failing to positively represent them in its products …
Lego was at the centre of another online campaign recently, which argued that the company should drop its restrictions on bulk-buying bricks after Chinese artist Ai Weiwei was blocked from ordering bricks for his work. The company previously had a policy of asking for the reasoning behind bulk orders, and preventing any overtly political use; they relented after global indignation, saying that their policy "could result in misunderstandings or be perceived as inconsistent".
A #ToyLikeMe campaign encouraged many toy makers, including LEGO, to include more diverse models — particularly addressing disabled children.
Over 20,000 people signed a Change.org petition lobbying LEGO to include disabled figures in its sets and, eventually, LEGO was persuaded.
The #ToyLikeMe campaigners were very, very excited.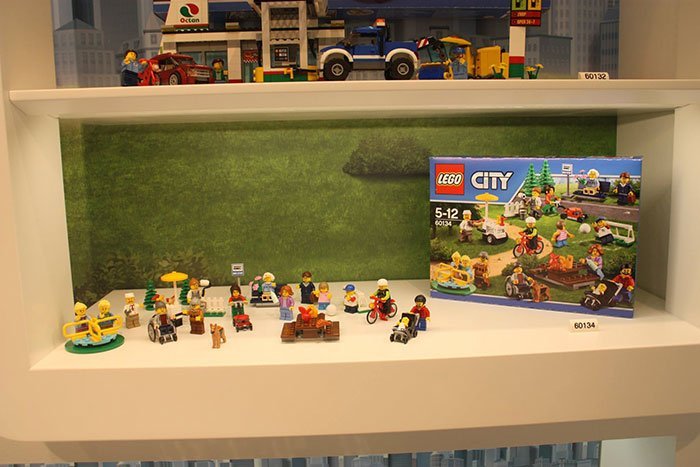 They wrote on Facebook, "We've got genuine tears of joy right now … Lego have just rocked our brick-built word!"
Founder Rebecca Atkinson said, "This is more than just about sales figures or disability access, it's about changing cultural perceptions."
"It's about brands such as LEGO using their vast power of influence to positive effect."
LEGO now joins a growing list of toy makers creating models that disabled children can really relate to — and feel represented by.
Maybe the guys over at LEGO aren't so block-headed after all…