This 10- year old, Savannah Solis, wants to become a police officer when she grows up, so this recent Christmas break She did something very special…
When an especially 'young person' recognizes what most people just take for granted without a thought it really is amazing and when one amazing child at the age of 10 years old recognized this, its not only amazing, but heart warming to see what she does!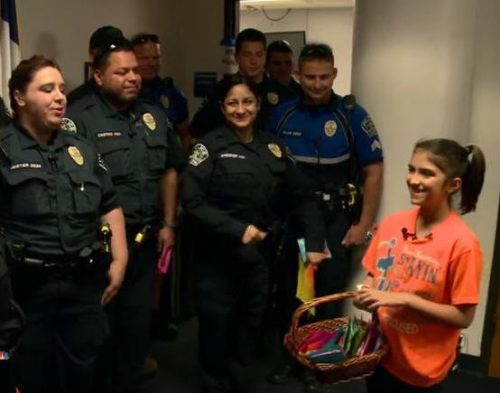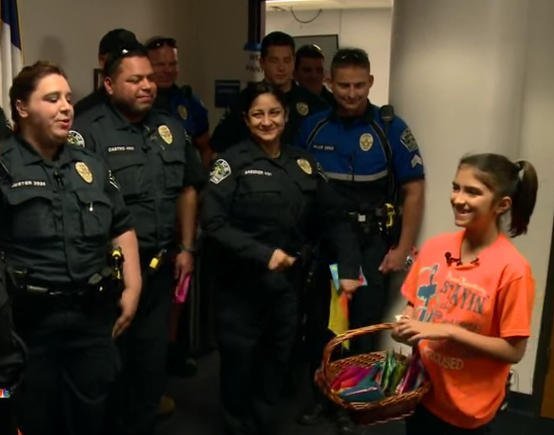 To see the police doing their job and take it for granted is all to easy to do, but not for Savannah, who actually gave a real thought to our police officers and the work they do to keep us safe every day. She went around to local police stations to share her support to all the fine police men and women that protect us all.
Savannah, after seeing the news about two police officers that passed away, in New York, while on duty, decided to take action! She decided to write hundreds of letters for the serving women and men police in blue throughout her state!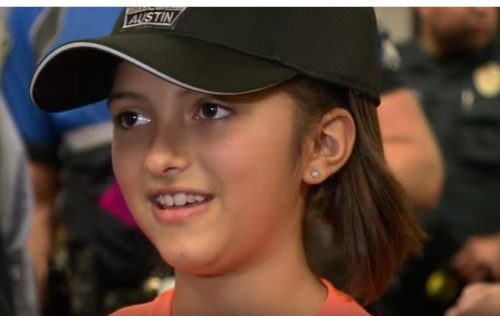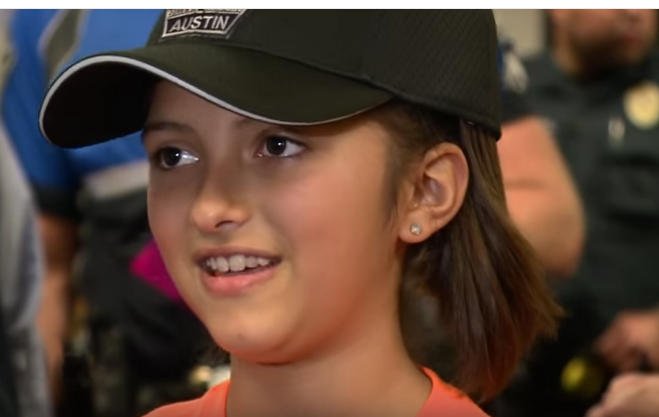 Travelling to nearby stations with her mum, she made handwritten cards for every officer she saw, then she gave a speech that brought the police men and women to tears, she said:
"Many are standing with me today to let you know that you matter. Officers across Texas, you matter to me. Officers in New York City, you matter to me. Officers all across America, you matter to me. Please keep taking care of us."
This amazing girl Savannah reminds the fine police men and women that the community still supports them and appreciates all their work. One day Savannah herself hopes to have a fine police uniform and keep the streets clear of bad guys!