Tina's 16-year-old son, Garrett, was born with a rare genetic disorder called Smith-Magenis syndrome. Along with anxiety and tantrums, the syndrome causes him to fixate on things. Recently, Garrett became obsessed with a guitar he spotted at a thrift store, and so he decided to write a letter to the Easter Bunny. Tina, understanding of her son's condition — and knowing Garrett's desire for the guitar was fleeting — agreed to help him ask the Easter Bunny for it.
Tina stuck the letter in the mail, but instead of using a real stamp, she used a square ticket. She assumed a carrier would realize it wasn't actual mail and throw the letter aside.
But the very next day, Tina and Garrett found a handwritten post-it note stuck to their regular stack of mail. When Garrett reached into the mailbox and read the Post-It, he and his mom were blown away.
Scroll down to find out what happened next…
[H/T: ABC News, Tina McGrevy]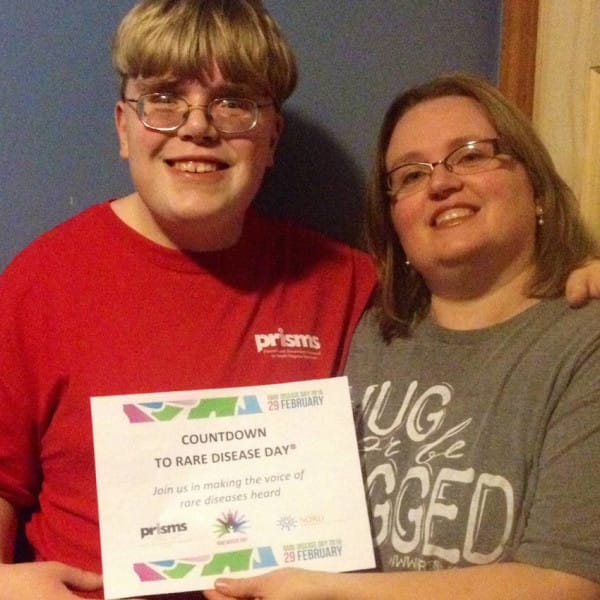 16-year-old Garrett, from Springfield, Ohio, was born with Smith-Magenis syndrome. Along with anxiety and tantrums, this rare genetic disorder causes Garrett to fixate on things.
Garrett's mom, Tina, works as an advocate with Parents and Researchers Interested in Smith-Magenis Syndrome.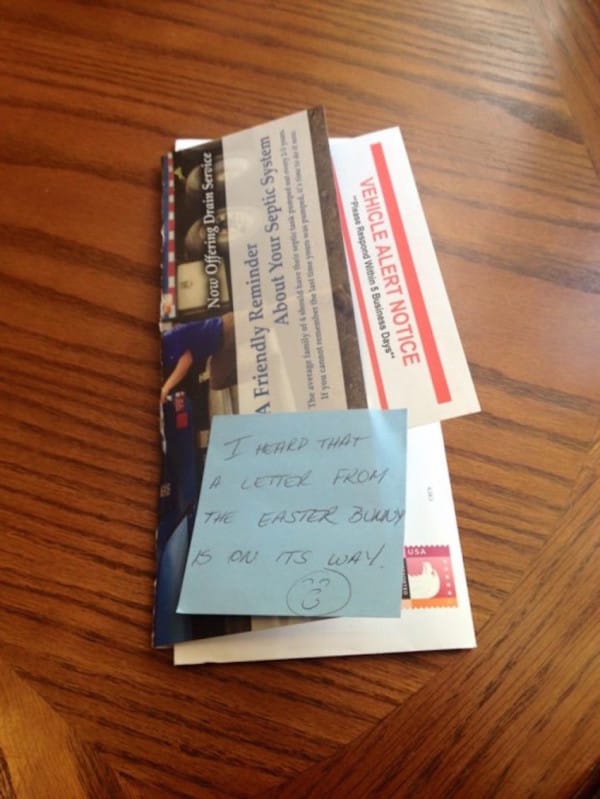 Recently, Garrett and Tina stuck a fake letter to the Easter Bunny in their mailbox, asking for the guitar Garrett wanted. Since there was no stamp on the letter, Tina assumed it would be cast aside by the mail carrier. The mother and son went on with their day.
But the next day, Garrett and Tina were stunned to find a Post-It note stuck to their mail.
"I heard that a letter from the Easter Bunny is on its way," it read.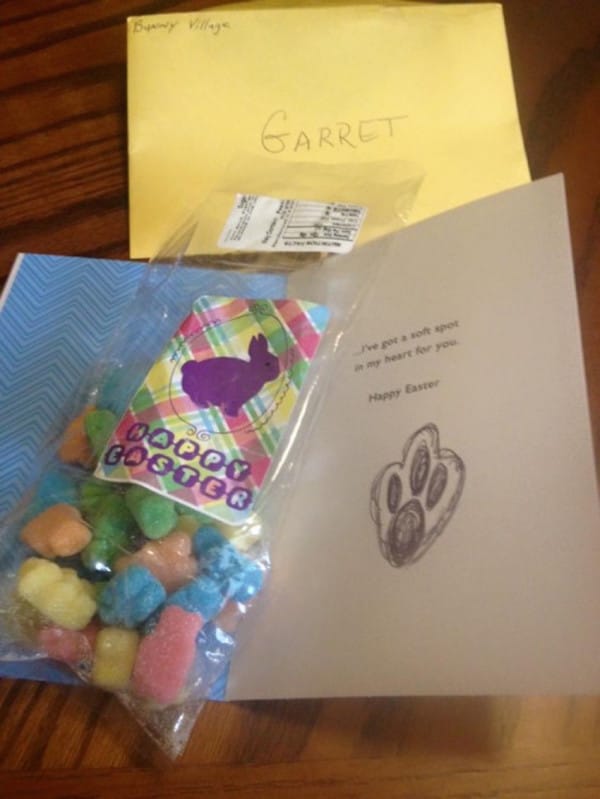 The mail woman, who remains anonymous, delighted Garrett's imagination; she made it look as though the Easter Bunny sent a package all the way from Bunny Village. She also included a candy and an "official" Easter Bunny signature.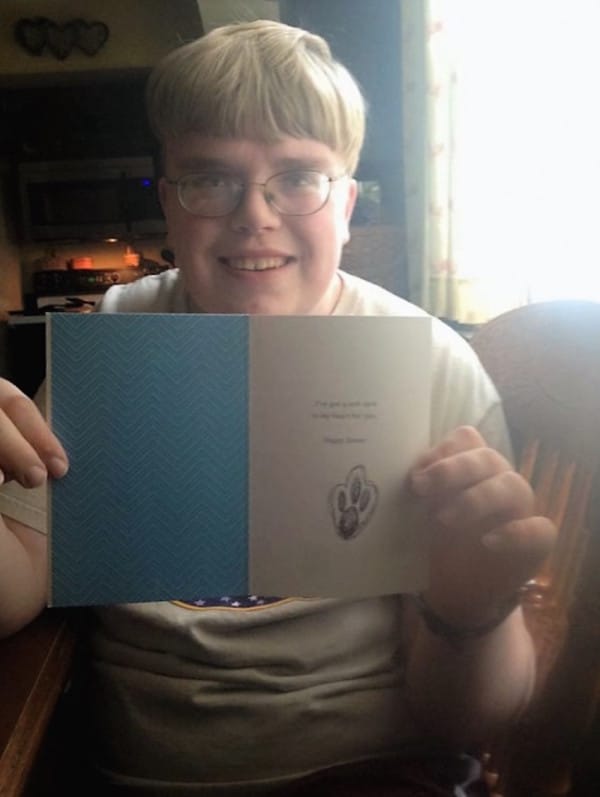 The mail carrier's surprise delivery made Garrett so happy that he sleeps with the card under his pillow at night.
Tina and her family are currently working on buying Garrett his own guitar.
Garrett and the mail woman have since struck up a beautiful friendship.
Garrett getting his card and candy from the Easter Bunny. #prismsorg #smithmagenissyndrome #hugorbehugged

Posted by Tina Boetticher McGrevy on Saturday, March 26, 2016