If you love to do something that is uncommon, and what people do just few times in the whole life, than you must try to do something like this on these photos below.
Maybe you will feel strange while you looking at these photos, but who knows, maybe that's exactly what you need.
P.S Whatever you do, don't look down and make you sure you have a Life Insurance before you scroll down! 🙂
1. Cliff camping.
2. Skywalking in the Alps.
3. Portaledge camping at Yosemite.
4. Climbing Redwoods.
5. Sitting on the Trolltunga rock in Norway.
6. Jumping on the Trolltunga rock in Norway.
7. British climber John Roberts in South Africa.
8. Ice climbing a frozen waterfall.
9. Extreme skiing at Grand Targhee, Wyoming.
10. Tree camping in Germany.
11. Extreme kayaking at Victoria Falls.
12. Blake Aldridge dives 29 metres from the rock monolith during the Red Bull Cliff Diving World Series in Portugal.
13. On the Edgewalk in Toronto.
14. A defying act by Eskil Rønningsbakken in Norway.
15. Alex Honnold at Yosemite.
16. Now imagine if you dropped your phone down there.
17.Dean Potter slacklining in Yosemite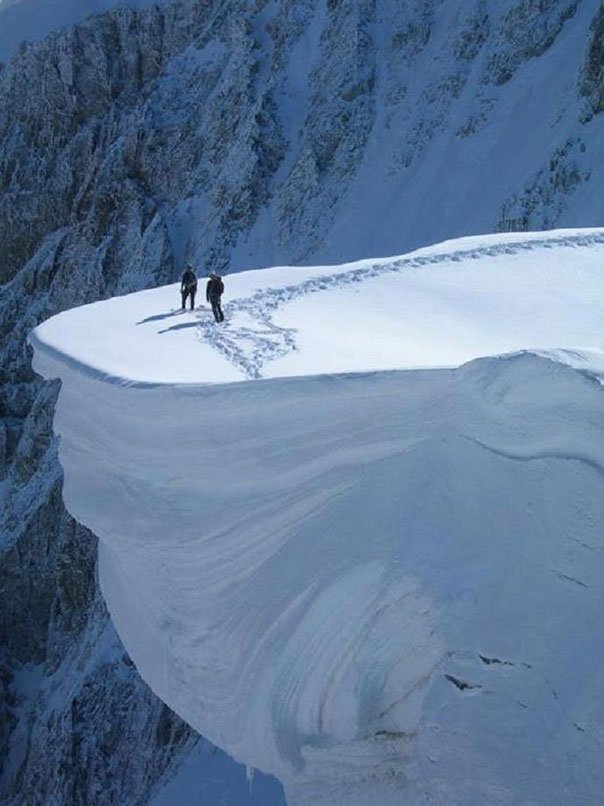 18.On the Edge, Mount Blanc, France.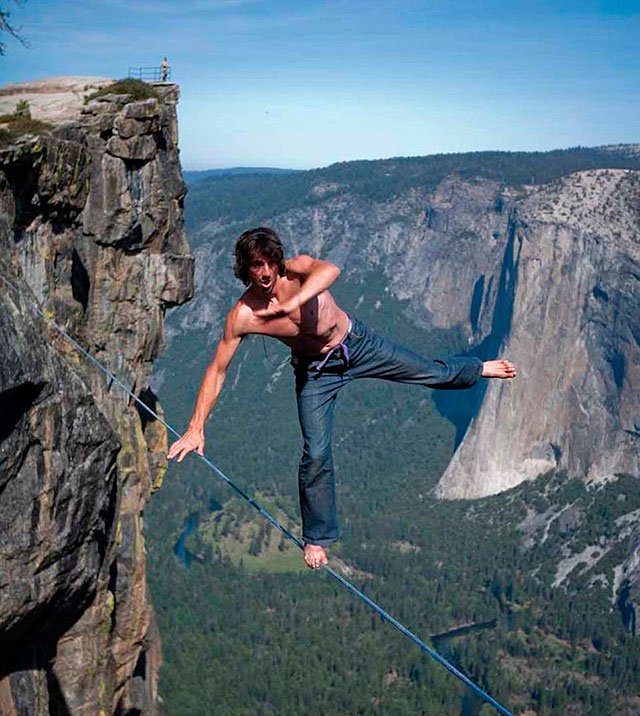 19. Glacierboarding.
20. Trapeze paragliding.
21. Hanging out at the Sky Walk in Macau.
22.Bruce Peninsula National Park
23. Strange sport in the air, USA
24. In Ft. Tryon park.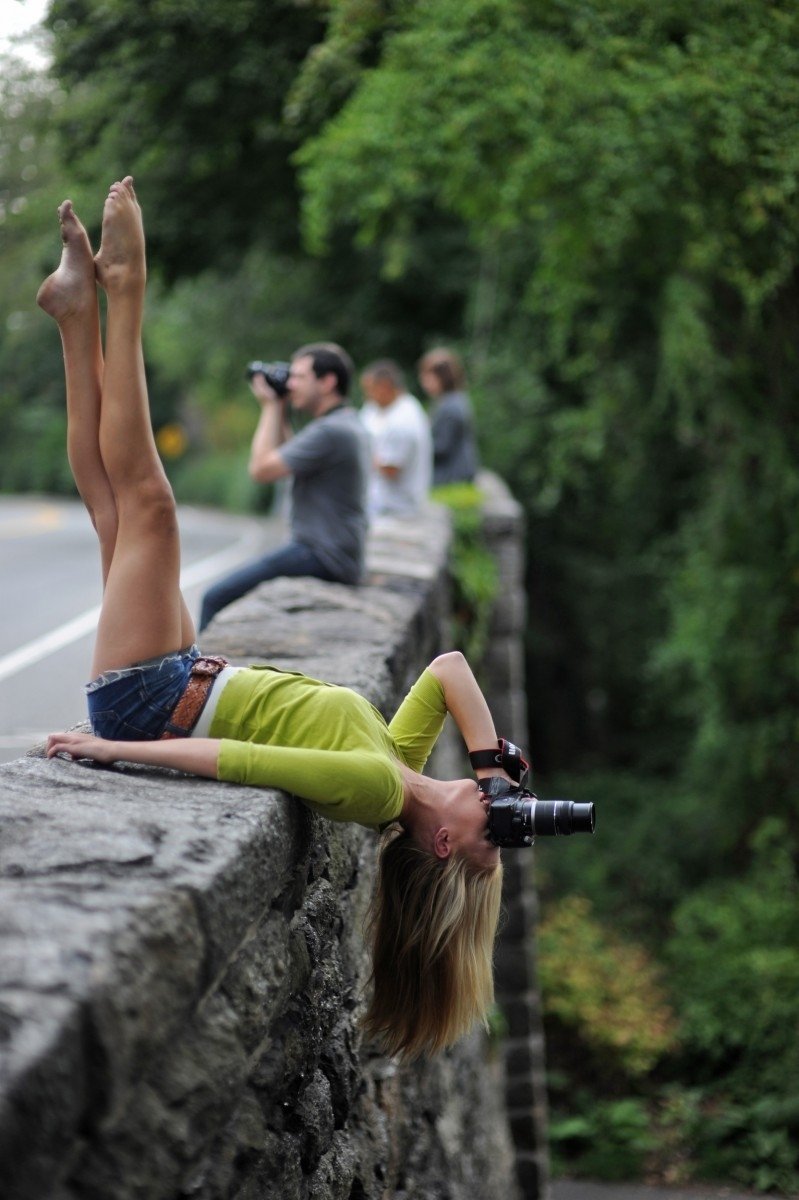 25. Extreme picnicking.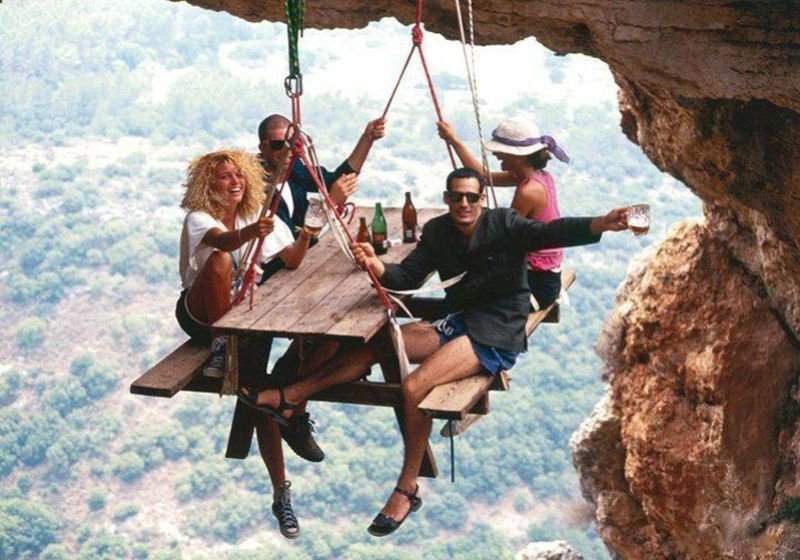 26. How mountain climbers sleep.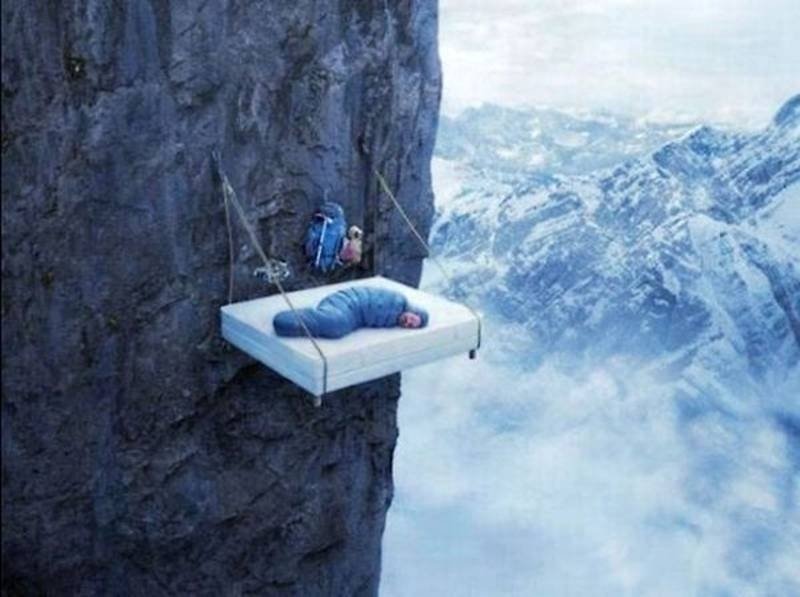 27. Just Hangin' Out!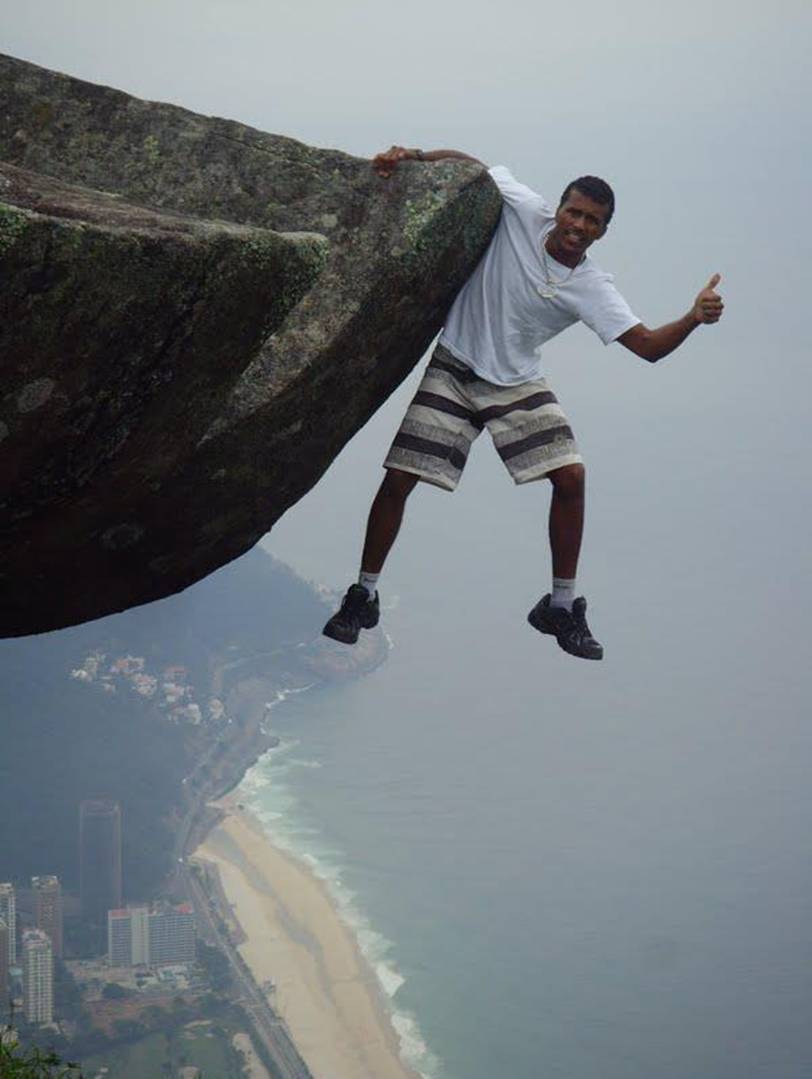 28.China's mt Huashan Death trail
29. Looking down from LION'S head
30. This outrageous example of extreme skiing