For many years, Rowan Kunz, of Ulster County, New York, has wanted to build her own home.
Her dream was to build her own home on a large plot of land, but due to unforeseen circumstances, she had to make different plans.
So, she started to build her own off-the-grid tiny home in the Hudson Valley, close to where she grew up as a kid.
In the past, we've seen many tiny and self-sufficient homes — but only a few have the most stunning practical features.
Rowan's home has a pretty spectacular composting bathroom, and it even has a retractible outdoor deck, for when she and her cat, Willow, want to sit outside and watch the sun set over the valley.
Scroll on to see how Rowan's adorable tiny home turned out, and let us know your thoughts on sustainable and simple living in the comments below!
[H/T: Tiny House Swoon]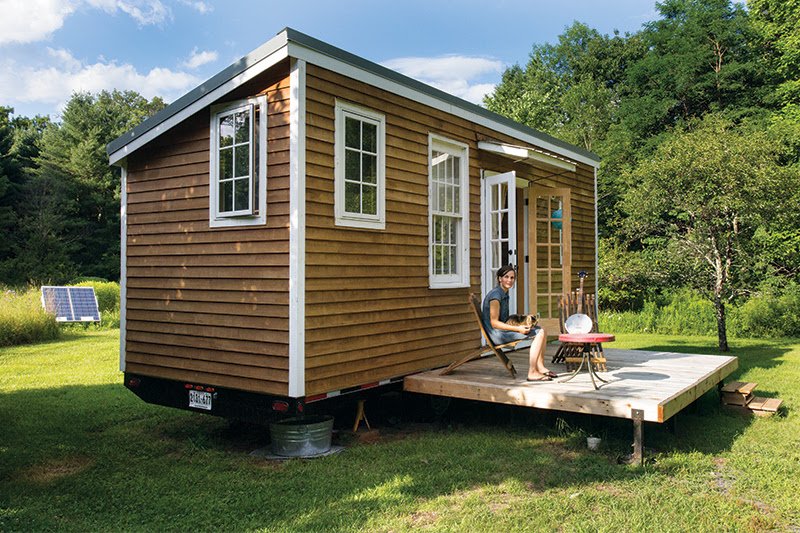 A few years ago, Rowan Kunz, from Ulster County, New York, decided to move back near her hometown in High Falls, after accepting a position as an elementary school art teacher.
But because of her abrupt transition and her student debt, she realized that building her own home on a large property was unrealistic.
Instead, Rowan decided to build a tiny house that was self-sustainable.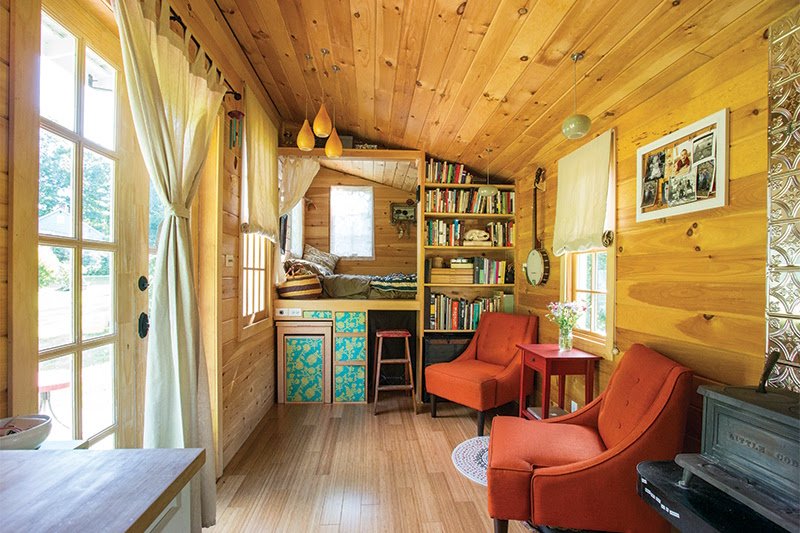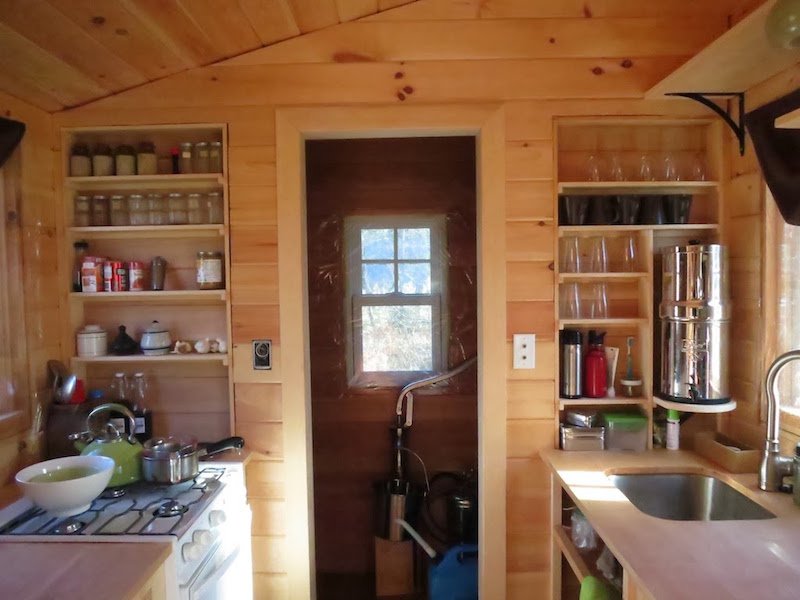 Rowan has spent considerable times overseas, in countries like Kenya, and gradually became inspired by the small-house movement.
She knew that living in a tiny home on wheels would free her from constraints, a mortgage, and would allow her to move whenever and wherever she wished to go.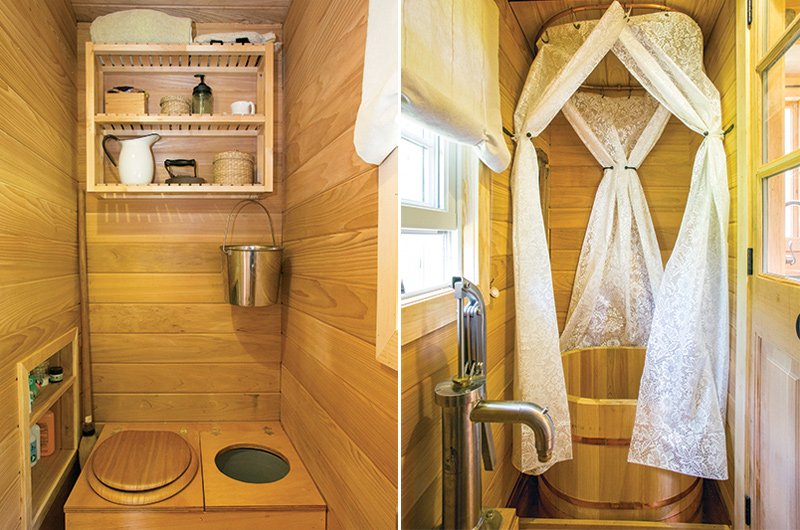 So, she bought a 24-foot trailer, and started constructing the foundations of her home all by herself.
"The hardest thing was figuring out ways to work alone — and wrapping my head around the electric," she told Hudson Valley magazine, saying that she had to become skilled at using tools like the miter saw, the drill, the screwdriver, and the circular saw.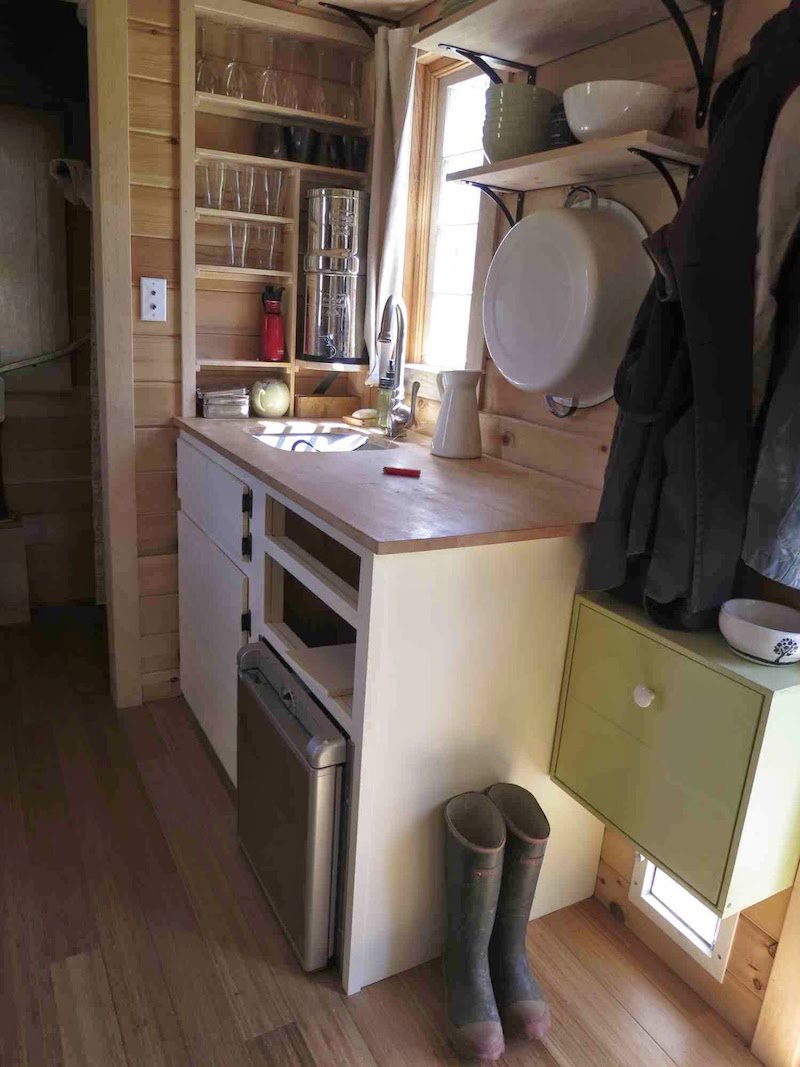 She decided to build much of her tiny home with all-natural materials, like bamboo flooring, pine paneling, and cedar lining in the bathroom.
She even built a hand pump that would bring water from the rain barrel to a tank above the cypress wood bathtub.
The bathroom also holds a "loveable loo composting toilet," which works beautifully, says Rowan.
There is also a well-equipped kitchen in the home — complete with a little stainless-steel sink, a miniature wood-burning stove, a fireproof, and pressed-tin ceiling panels.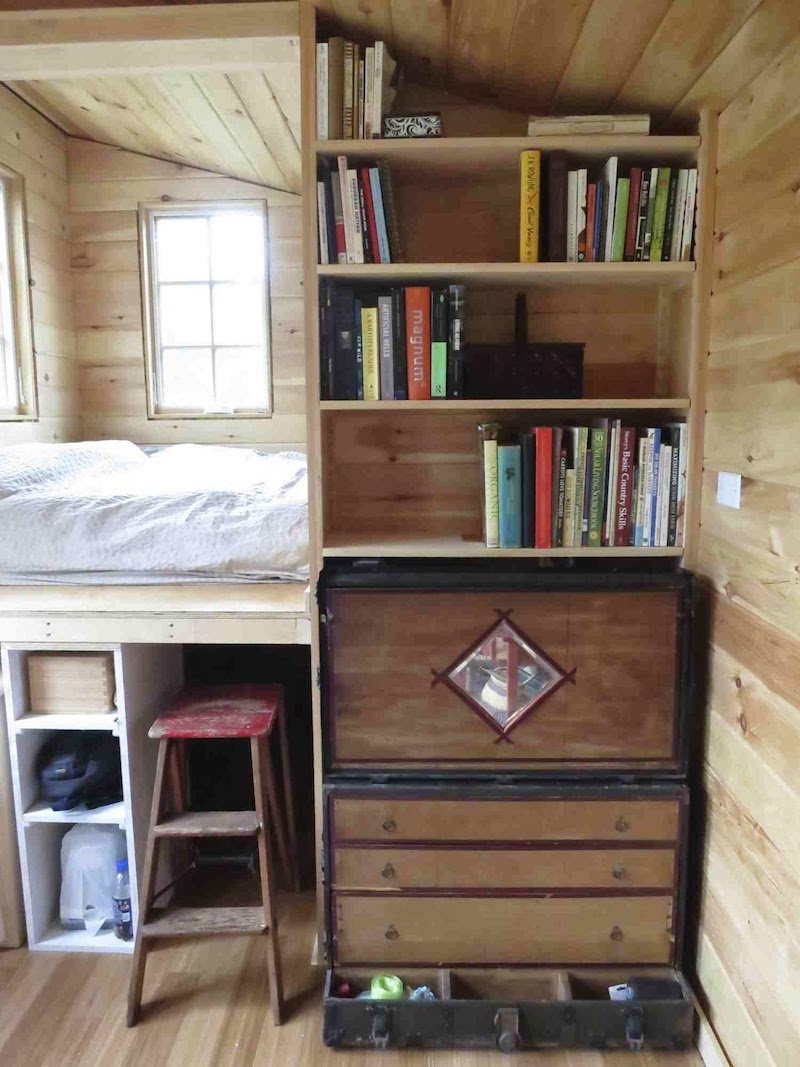 Rowan sleeps on a loft bed that has abundant storage space underneath.
There's also a shallow closet at the foot of the bed, which anchors one end of the home.
The exterior even opens up to a beautiful, luxurious deck, where Rowan and her cat, Willow, can rest on cool summer nights.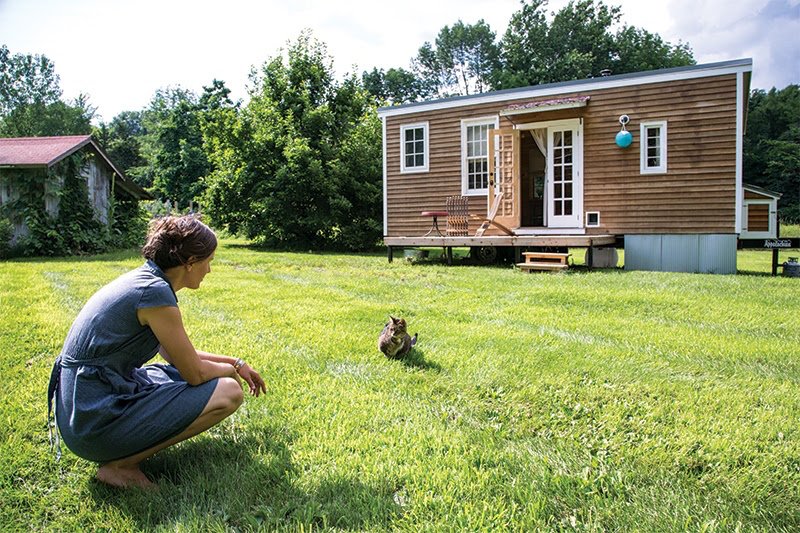 There are also practical gutters outside to collect rainwater, a heatable camping shower setup that provides warm water in the winter, and solar panels that generate enough power to run all the lights, a laptop, the fridge, and other appliances.
"The house has enough living space for me," said Rowan. "I have more comforts than most people in this world."
To learn more about her beautiful tiny house and colorful adventures, be sure to visit her blog, Rowan's Tiny Home!
Please SHARE if you would love to live in a house like Rowan's!