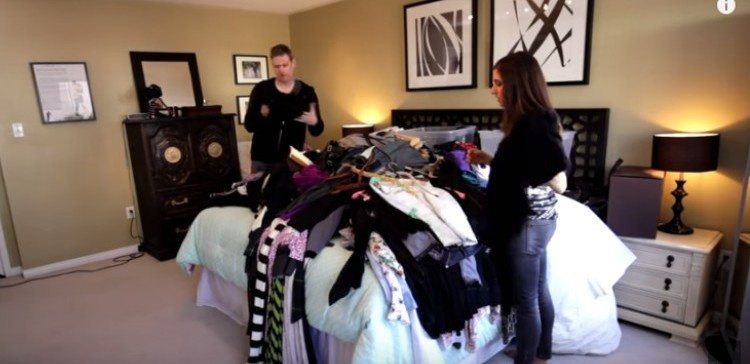 One of the most important things to do during spring cleaning is clear out space in your closet. It's also one of the most intimidating!
Everybody's had that moment where she's stood in front of her closet, stared into the abyss of a mess, and decided, "Maybe tomorrow." No more! You've got space to reclaim, clothes to giveaway, and mystery items to throw out.
All you need is some motivation and some guidance. Where else would we turn for both than cleaning expert Clean My Space? She's showing us her closet cleaning routine, demonstrating the best way to tackle that nagging task.
Watch and learn.