Adorable Kitten And Owlet Become Best Friends At This Japanese Owl Café
Animal cafés have been the hot new craze over the past few years, springing up on continents including Asia and North America.
Many of these coffee houses invite customers to spend time and cuddle up close with the animals, take pictures with them, and bond with them in a unique setting.
One cat café in Vancouver, Canada, has even opened its doors to those who are looking to foster stray and abandoned cats. Initiatives like these are a fantastic way for people to interact with the cats in a safe, controlled environment, before bringing them home.
Hukulou Coffee is yet another cat café in the city of Osaka, Japan. But unlike other cat cafés in the country, Hukulou boasts the most curious tiny, feathered residents: owls!
Below, we share pictures of two of their most famous members, Fuku and Marimo, an owlet and a kitten who have grown up together.
Scroll further to see more photos of these adorable best friends, and let us know what you think in the comments!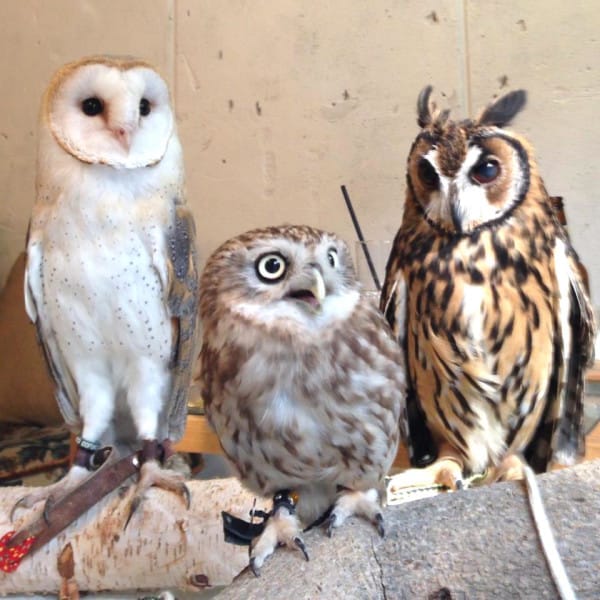 Over the past few years, "owl cafés" have become all the rage in Japan.
It all began with Akiba Fukuro, an owl café in Tokyo established by Shusaku Yasu, a self-proclaimed owl enthusiast.
Customers are lucky enough to spend some time with these beautiful feathered creatures in a loving and safe environment.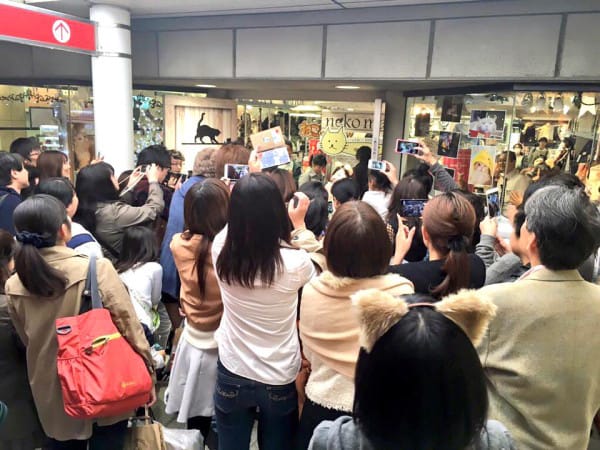 Today, there are several such owl-inspired coffee houses in large cities all over Japan.
Hukulou Coffee in Osaka, Japan, is such an establishment.
Unlike other animal cafés, however, it is famous for inviting both owls and cats onto its premises.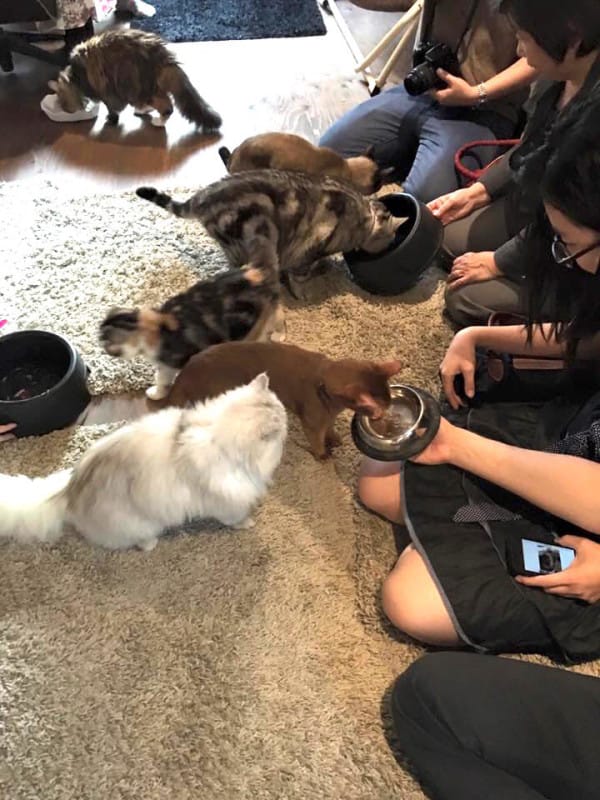 Many of the café's guests are, surprisingly, from out of the country. It's incredible how travelers will trek those extra few miles to visit the unique café!
There are plenty of adorable furry faces to see — but there are two very peculiar residents who have made astonishing rounds on the Internet.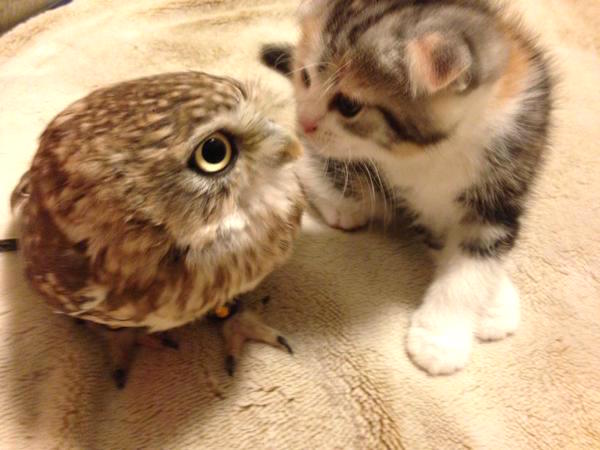 Meet Fuku the owl and Marimo the cat.
They first met about seven months ago, and, as witnessed in this photo, it was love at first sight.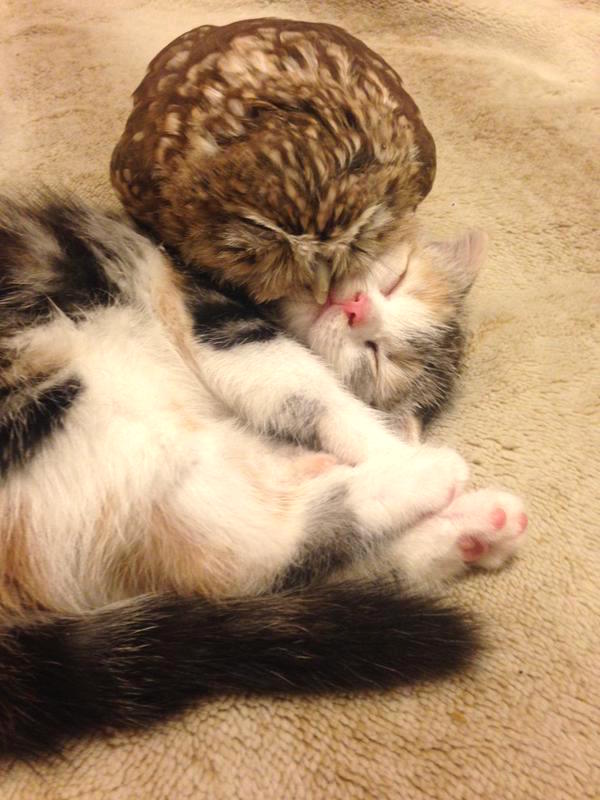 Everyone melted at the sight of these two. Well cared for and content within the café, the two were free to bond and play.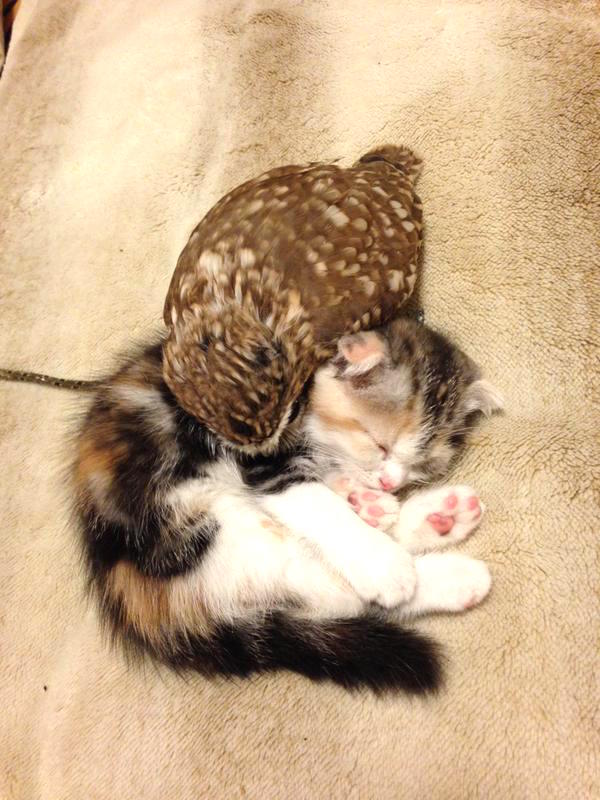 In just a few months, the best friends would grow up and transform into playful tykes, with the most mischievous personalities…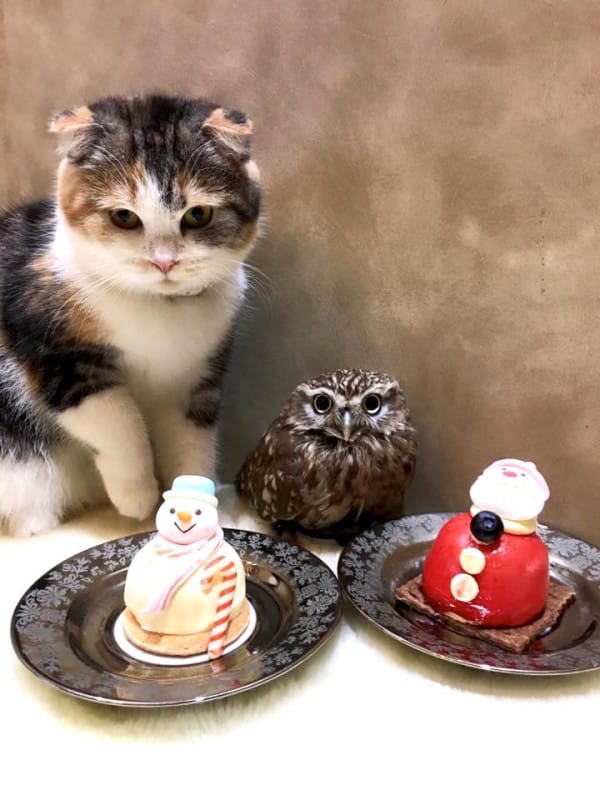 And here they are on Christmas, posing for photos with their own little snowman cakes.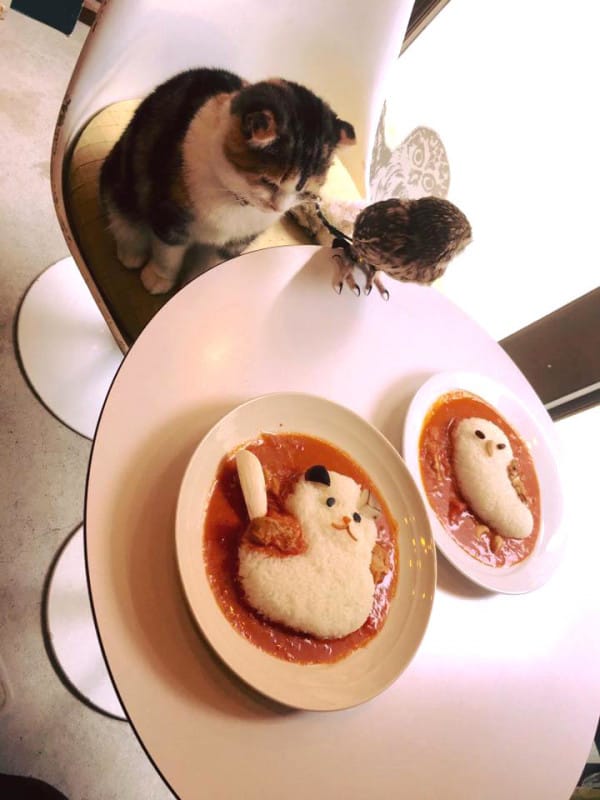 And here they are again, a few weeks before, ready to dig into soups with rice molds of their faces.
However, the café does not allow the cute critters to eat any human food; only cat- and owl-appropriate food is provided.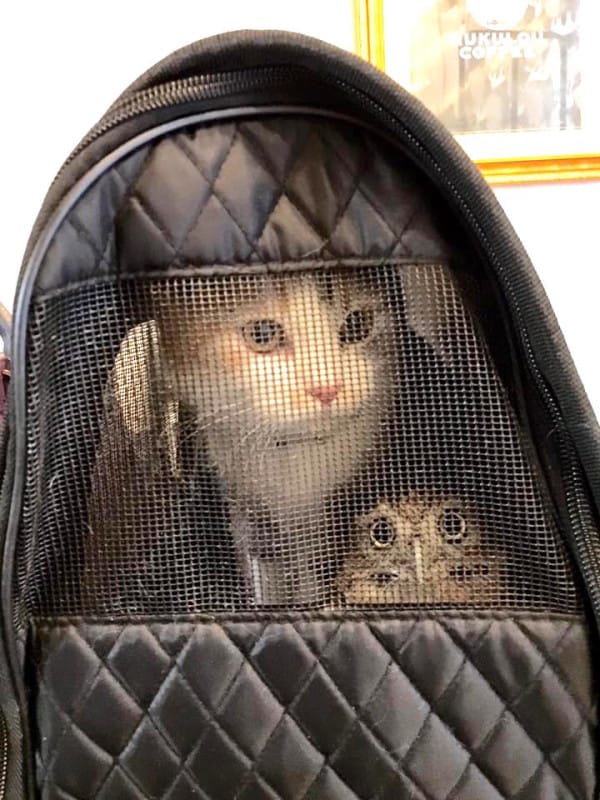 The inseparable duo even travel together!
To keep things exciting, the café also regularly sells cute owl-themed crafts to fellow enthusiasts and animal lovers.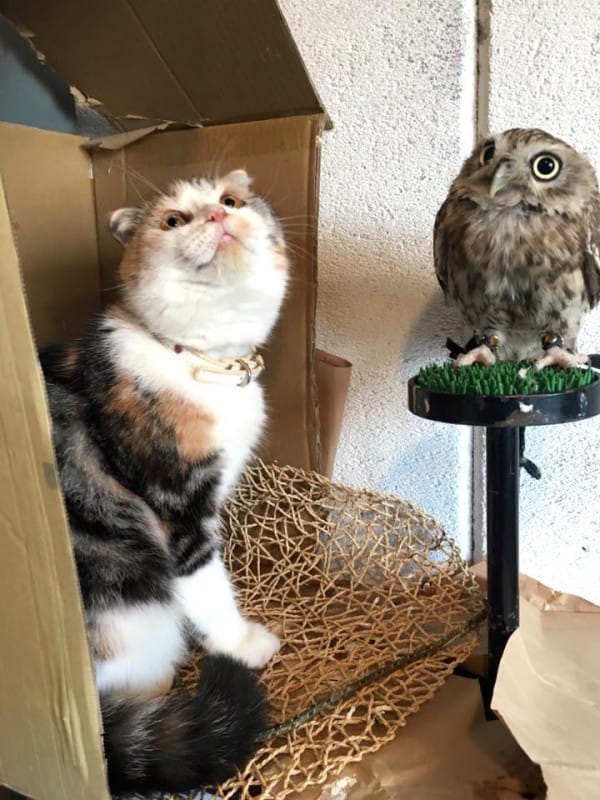 Though owl cafés are in fact becoming more recognized and popular in other countries around the world, Japan is the birthplace of this genius concept.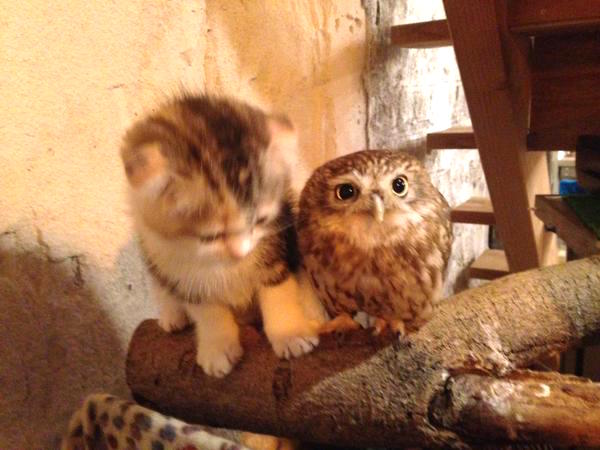 We have fallen madly in love with these fur balls, and are excited to see what adventures the future holds for them.
source
Please SHARE if you found these two best friends absolutely adorable!