Hey there my lovely people! For today, I have a very interesting post that is called "15 DIY Wooden Decorations to Make Your Yard More Warm and Inviting". Are you excited? All of the ideas that you will see here are very interesting and easy to make. The most important part is that they will make your yard more welcoming and interesting place where you can enjoy the sunny days in peace.
Did you know that you can make a beautiful flowerpot stand out of a stump? See the idea below and draw some inspiration to make your yard more enchanting and fresh.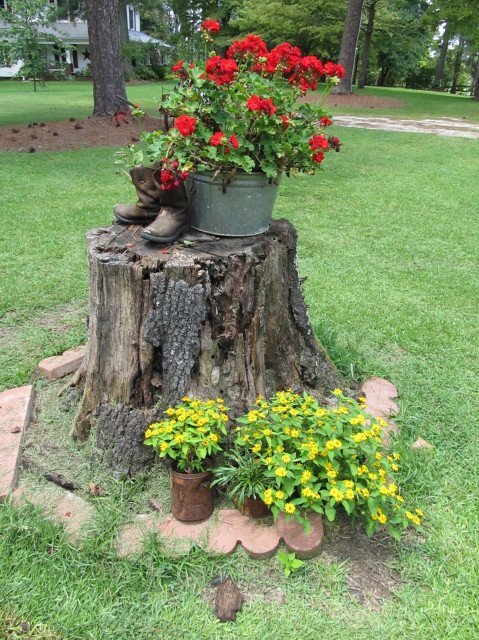 Yes, you can also make a beautiful small coffee table out of a stump too. I really like the idea below and if you want to add a vintage touches to your yard, go ahead and make such a table.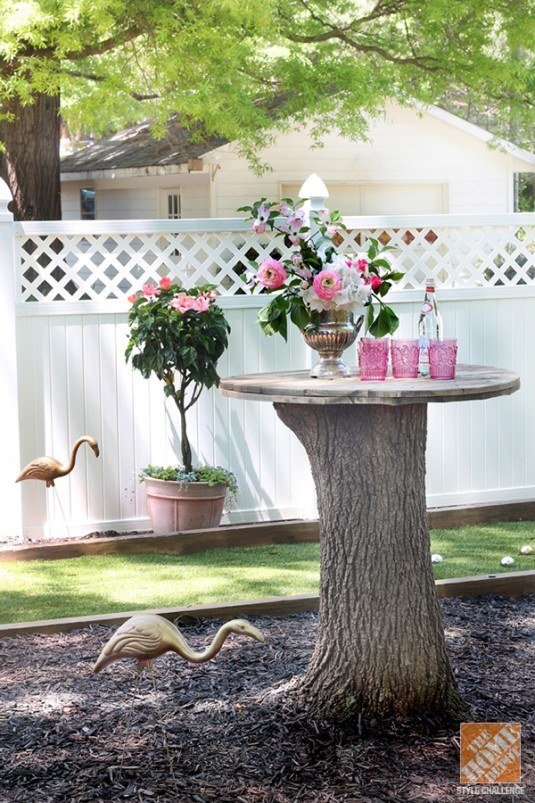 Hanging gardens are my favorite, because they are space-saving and look fascinating. They fit perfectly in both small and large gardens, and some of them are very easy to make at home too.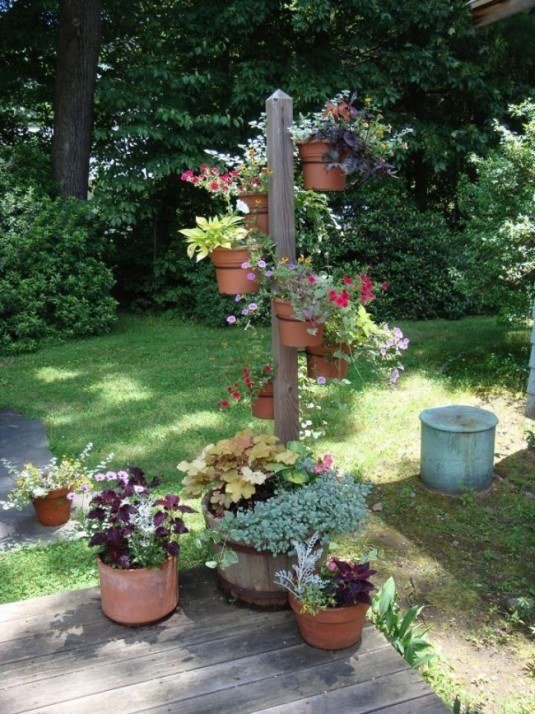 Colorful wooden bird houses mounted on the fence will make your yard more fun and interesting not only for your kids, but for all relatives and friends.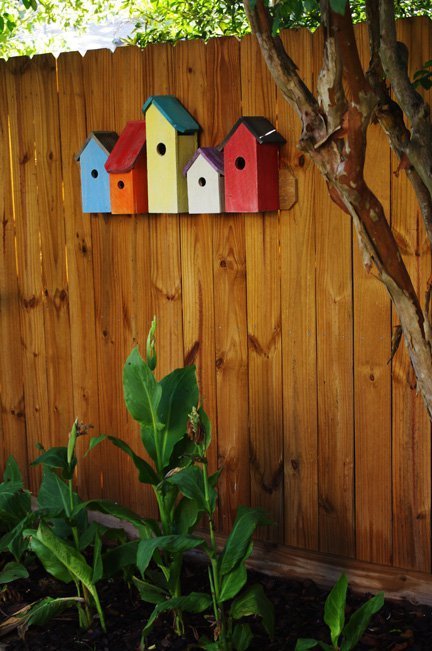 Have you ever thought to put a round bench around the tree in your yard? And if you love spending the beautiful and sunny days in your yard, you should definitely try to make such a bench.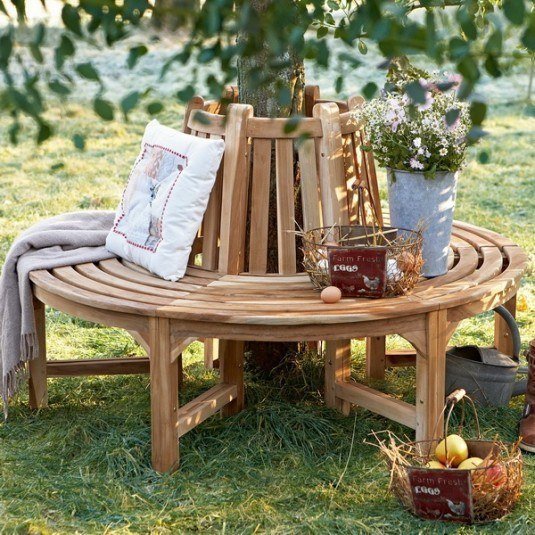 What about creating a wooden canopy bed for your yard?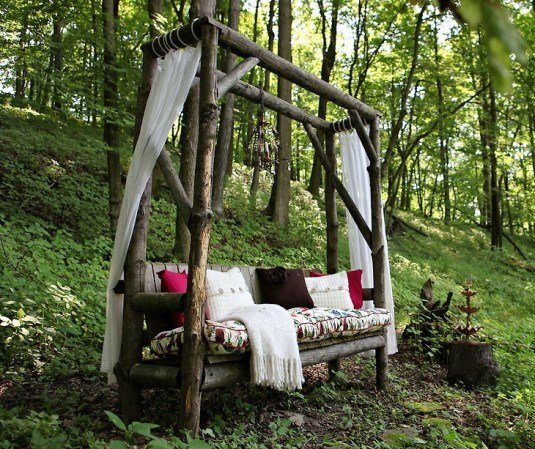 A small house is always a great choice for those who want to relax after the hard working day. Every kid is dreaming of having such a house, where he can play with his friends.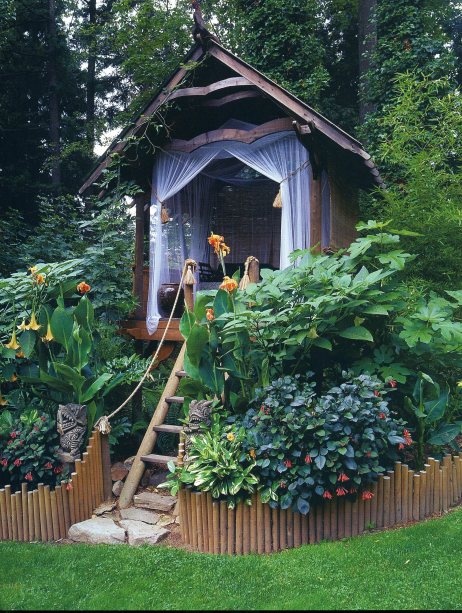 If you are budget-limited, but you still want to make your patio inviting and comfortable, then take a look at the pallet patio furniture below. Isn't it beautiful?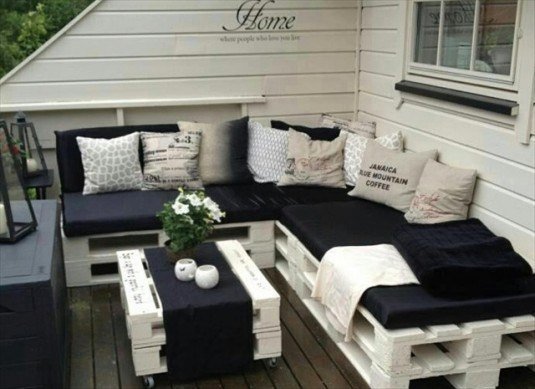 You can create a special zone for relaxing, reading books and drinking coffee with wooden pallets. The idea below is very innovative and easy to make.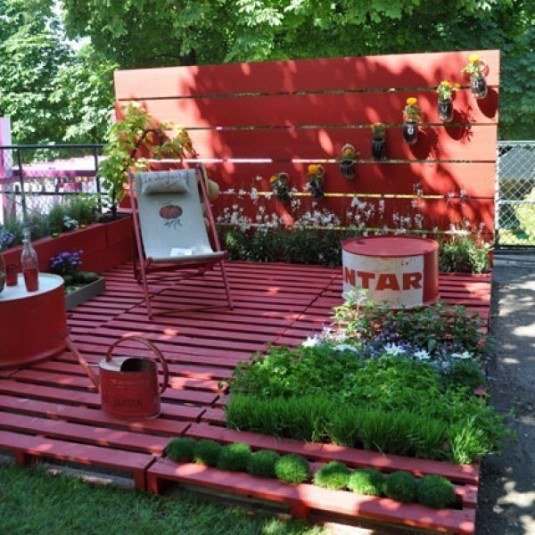 You can also make a beautiful pallet flowerpot holder that will make your space more enchanting and warm. There are many interesting flowerpots that will make this project even more fun.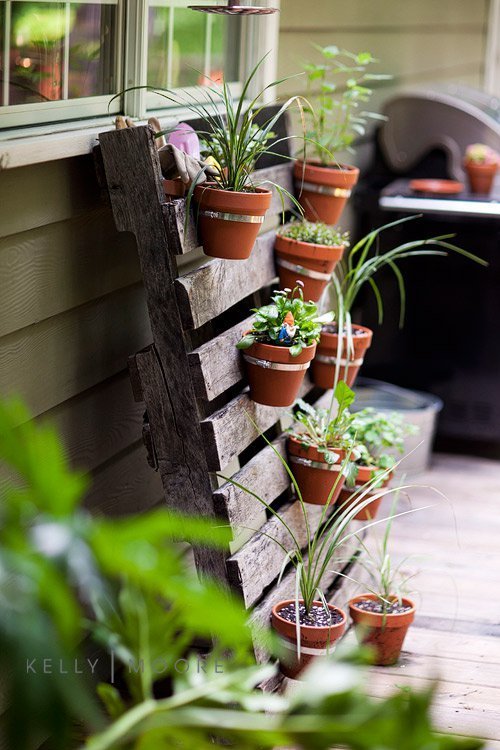 If you love gardening and planting, then you definitely have a need of such a table.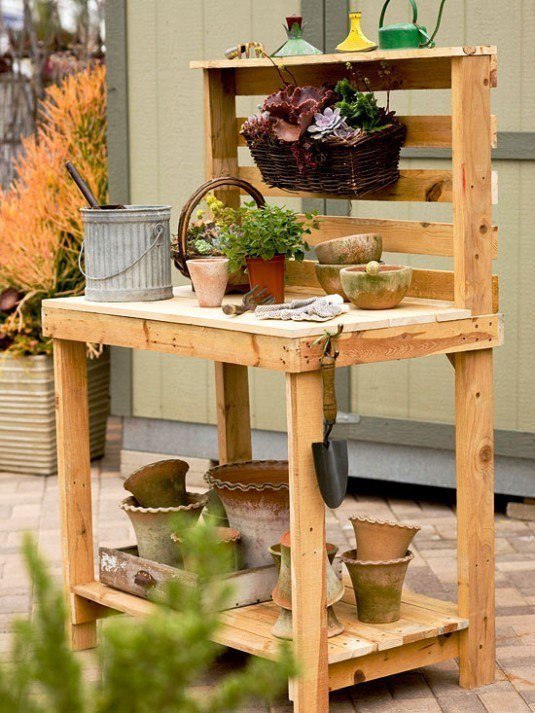 Those who love gardening should definitely see the wall-mounted storage idea below made of a pallet.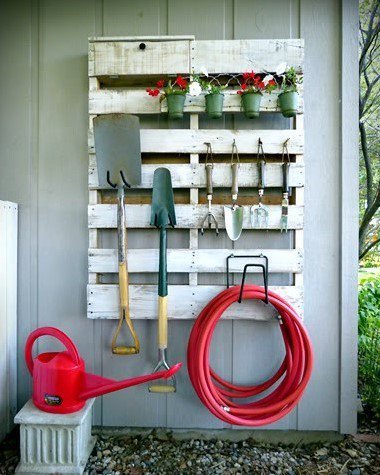 If you are looking for a cheap, yet interesting fence, then you should definitely try to make one out of wooden pallets.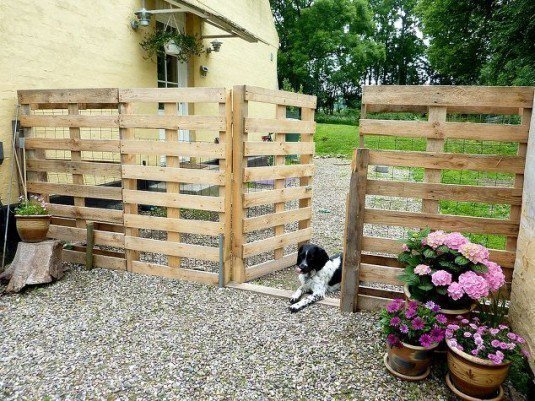 You can use beams to make a wonderful path in your yard. I really like the idea and I will make it as soon as possible.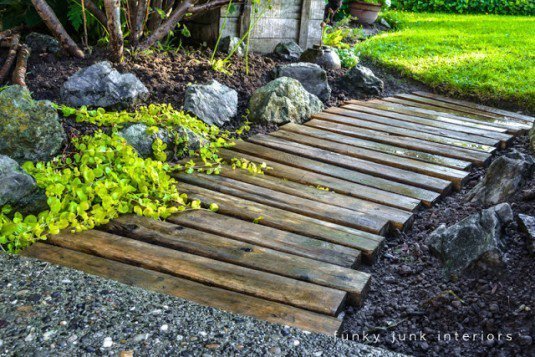 The old wooden ladder that is just taking space in your garage can be used to display your flowers.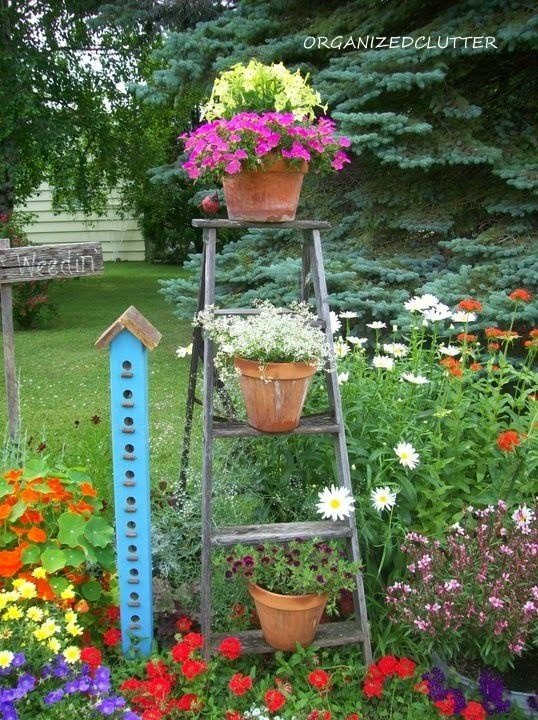 What do you think about these diy wooden decorations? Do you find them interesting and fun? Would you like to decorate your yard in one of these ways? I would love to know your opinions, so feel free to share your comments below. If you have some other suggestions, please feel free to share your comments too. Thank you for reading!