How Many Hidden Tigers Do You Count In This Puzzling Painting?
n a sluggish morning, I always find that there's no better way to wake up my brain than with a quick and clever puzzle!
Sure, a cup of coffee is a great pick-me-up, but nothing beats a brainteaser to get your creative powers going when you're feeling a little foggy.
After all, even if you can't solve the problem right away, letting your mind subconsciously chew over an unexplained mystery is a great way to make sure you're functioning on all coils for the start to the workday.
They also say that puzzles and games are a great way to keep your mental acuity sharp as you age. But we tend to think that the immediate effects are pretty awesome too, and a better wake-up call than a whole pot of coffee!
Our favorite these days is a beautiful painting of mysterious tigers in the jungle. How many can you find?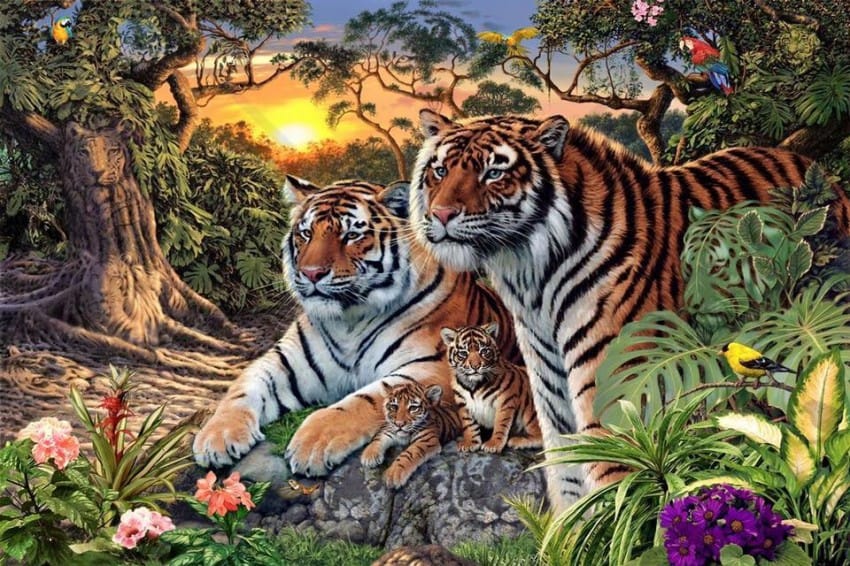 The painting is of a beautiful jungle scene at dusk, featuring a whole family of tigers. How many tigers can you find?
We'll give you a hint: Many of the tigers are worked into the natural landscape throughout the painting. You have to look hard to find them all!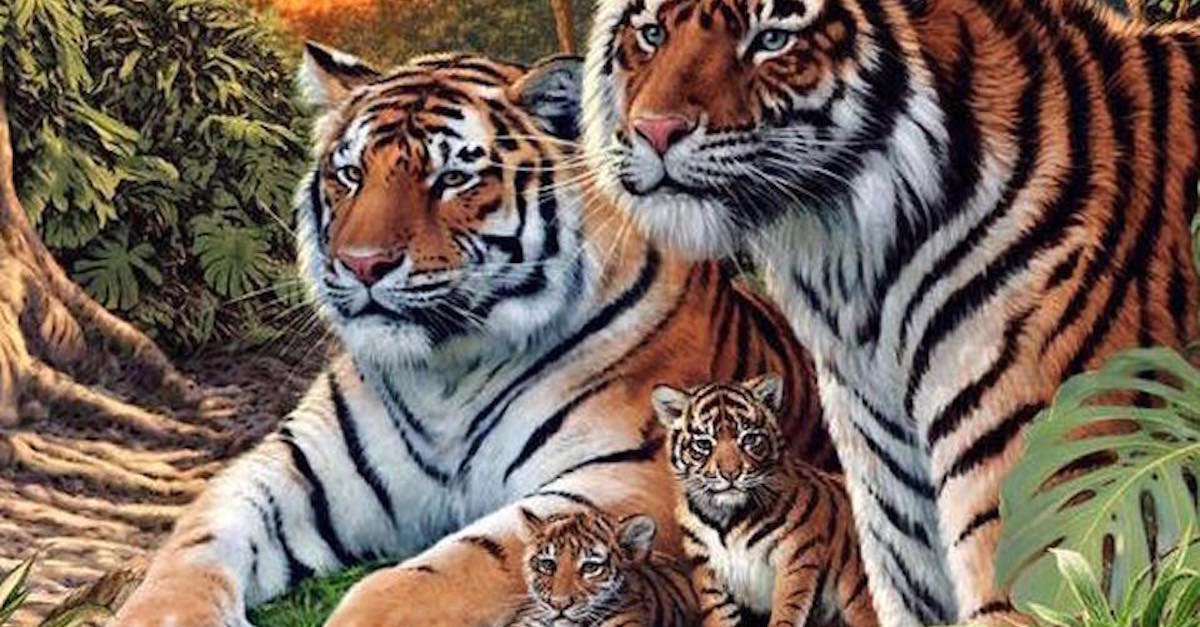 At first glance, our eye was drawn to the core group of four tigers at the middle of the painting.
But once you start looking for shapes that imitate the main subjects, it becomes much easier to find all of the other camouflaged critters!
Think you've spotted all the tigers? Check the next image to reveal how many there are in total!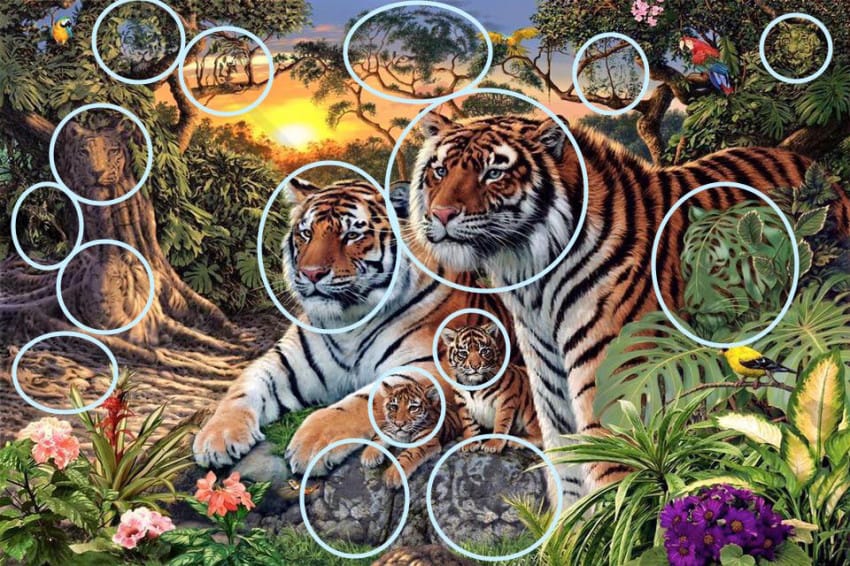 All in all, there are 16 images of tigers hidden in this clever painting.
We counted the 4 main tigers, 2 in the rocks, 1 in the ground, and 9 in the foliage and trees!
How many of tigers did you find? Weigh in using the poll below!