Many people use their wheeled tiny homes to travel around the world.
Some like the peace and quiet that the downgraded size offers, and others have built their homes to prove a personal point.
In the past, we have seen people like 70-year-old Peter Matheson, who have shown the world that tiny home living can be easier and more functional than most people think.
M.J. Boyle is another avid fan of tiny homes — but has built hers for quite a different reason.
For the past year or so, she has poured all her energy and time into constructing the home of her dreams, one that would become her safe haven after her children grew up and left the house.
She chronicles the process and gives opinions on the true meaning of finding a passion and purpose on her blog, "My Empty Nest."
Scroll further to see photos of this beautiful tiny home interior, and let us know what you think in the comments below!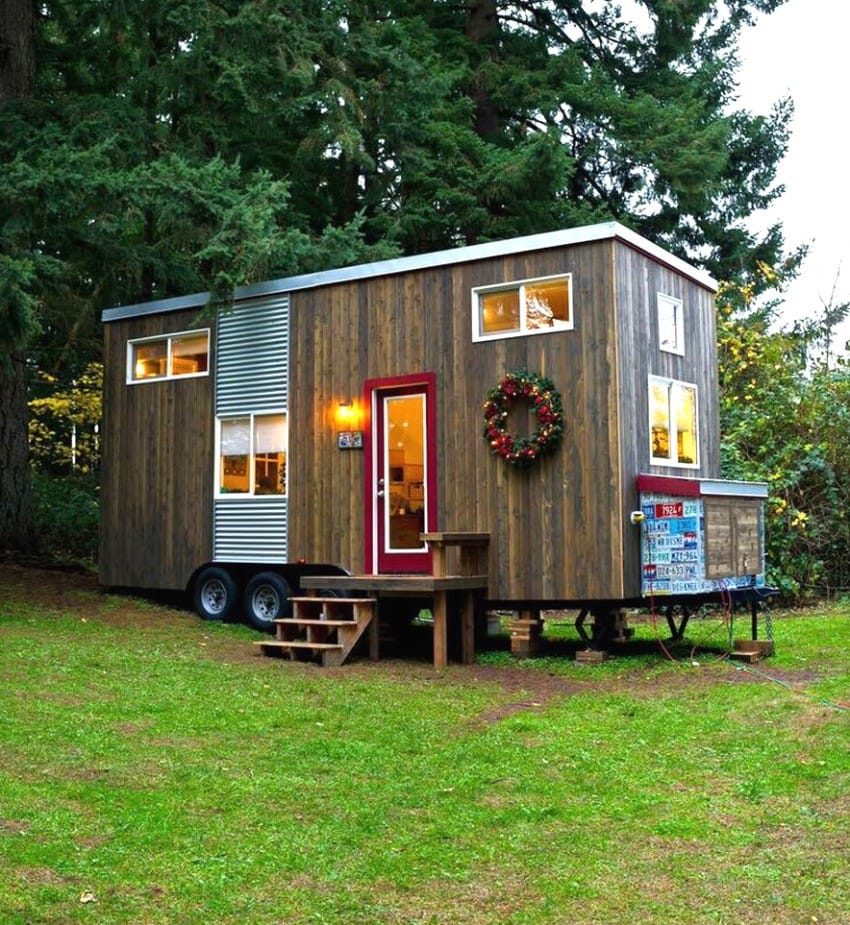 Blogger, designer, and builder M.J. Boyle became interested in "all things tiny and old" when she was 12.
After becoming fascinated with a beautiful, abandoned farmhouse near her family home, she started sketching her own home plans for the future.
Today, she has finished building her own tiny home on wheels, named "My Empty Nest."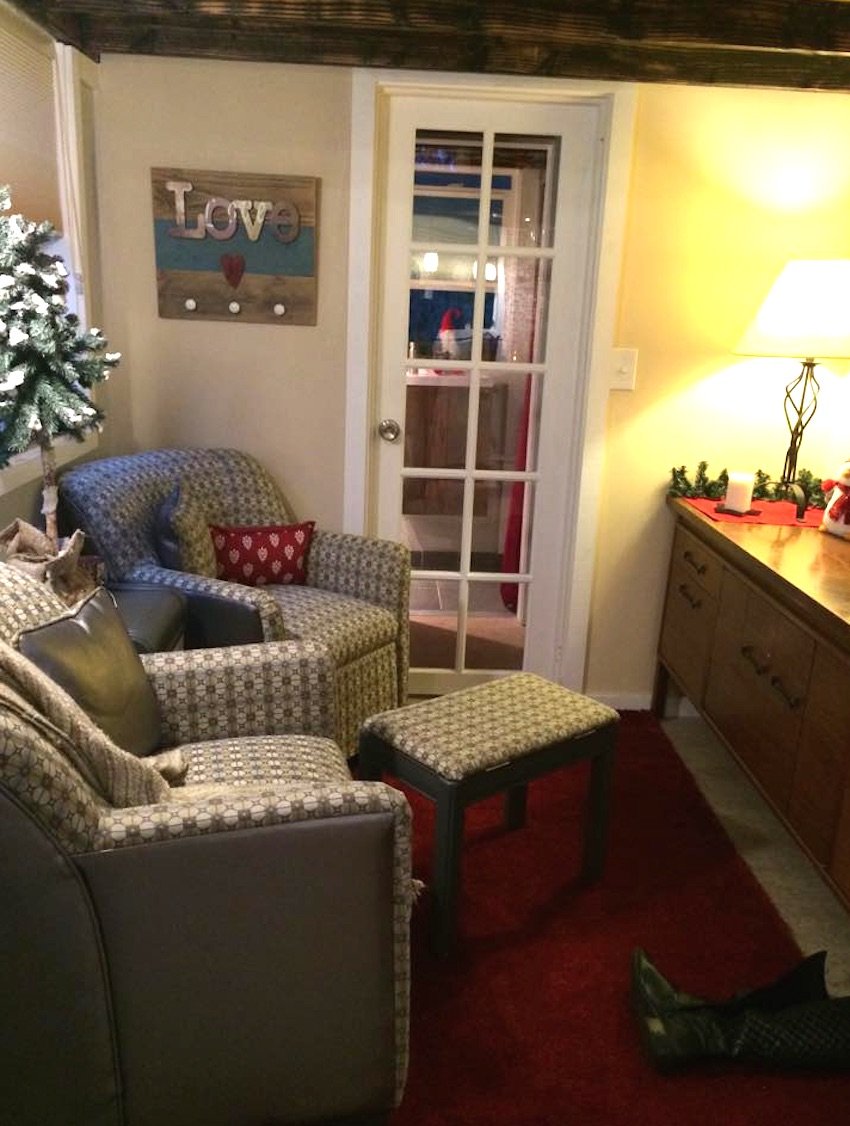 For a little over a year, M.J. poured all of her energy, time, and resources into making sure this tiny home would be the place of her dreams.
There still needs to be a composting toilet, some sealing and caulking done here and there, and new curtain rods on the countertops, but all in all, it has turned out wonderfully.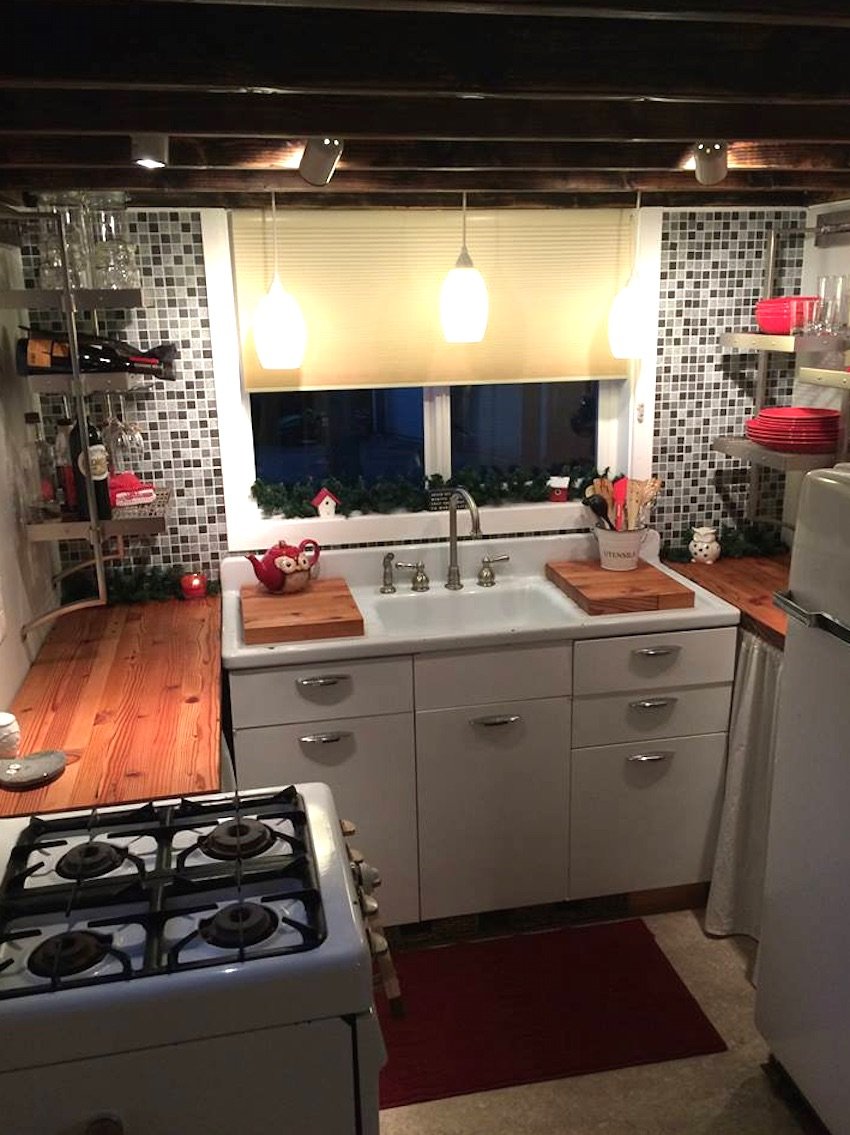 The home holds a great significance for M.J.
Ever since her kids left home, she has sought a new form of refuge, a way to relieve her stress.
"You've been my happy place," she writes to her tiny home on her blog, "and given me challenges to conquer and problems to solve."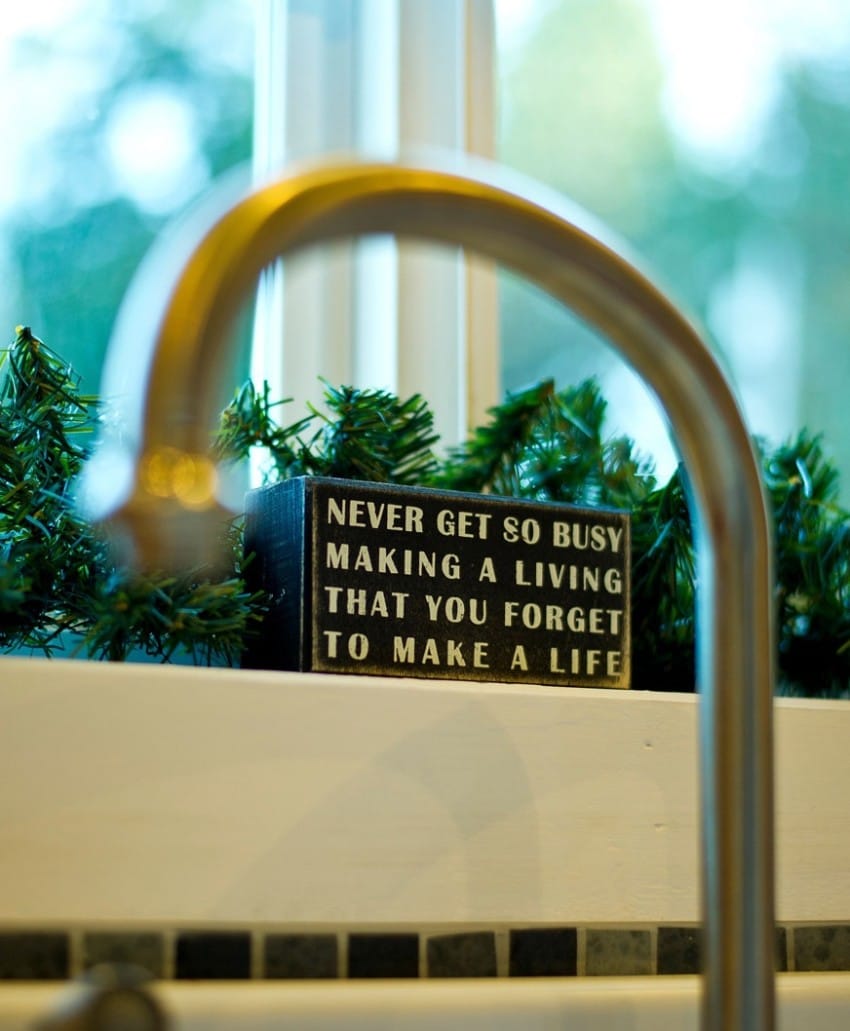 The construction process and maintenance on the home have given her a renewed sense of purpose.
Even in times of distress, M.J. has managed to make the best of each situation and find joy in the progress she has made with the home.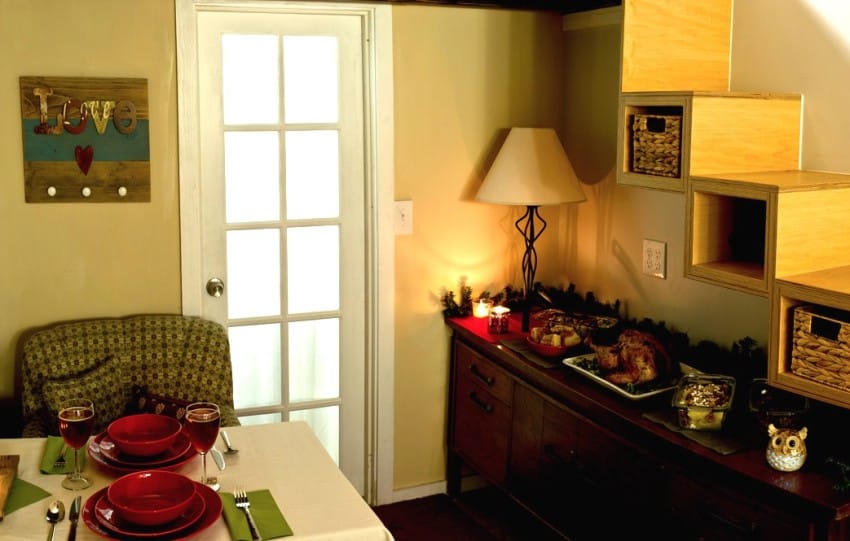 "I even made a tiny table just big enough for a turkey dinner for two."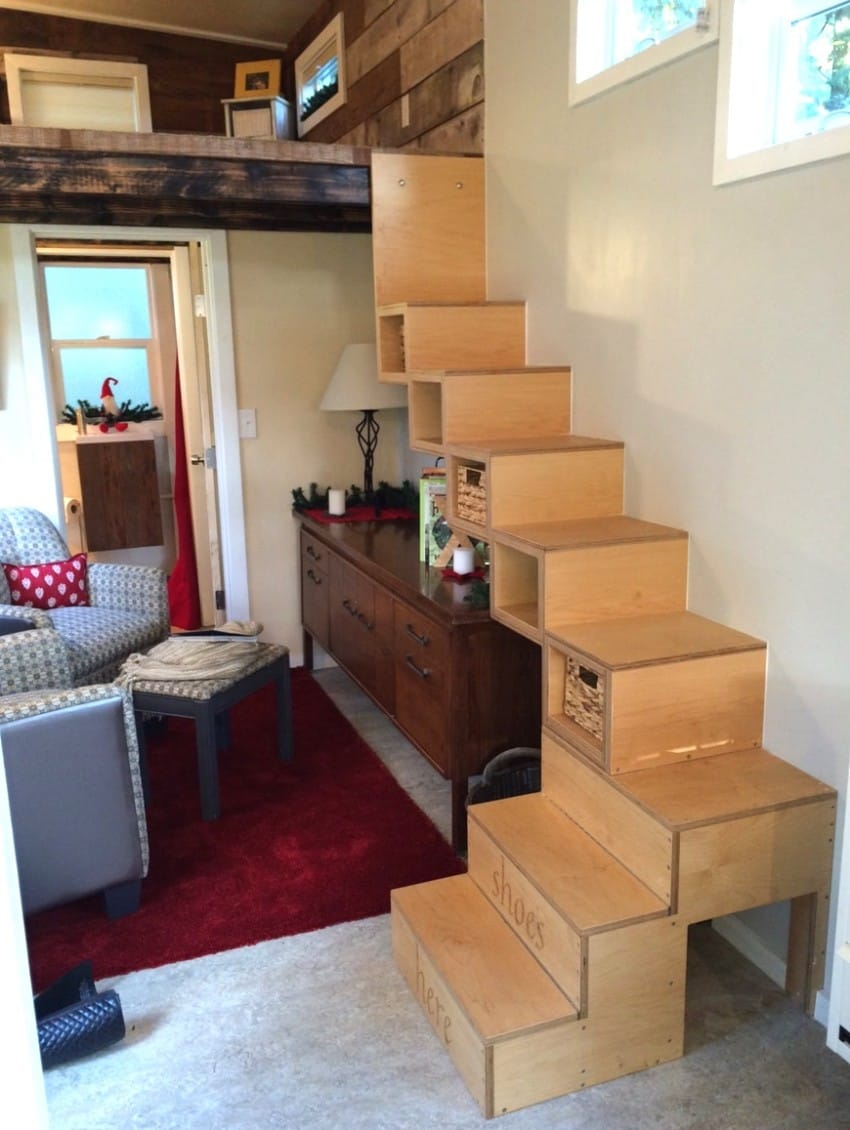 M.J. has invited all her closest friends to see the home, and they were all just as ecstatic about the new project as she is.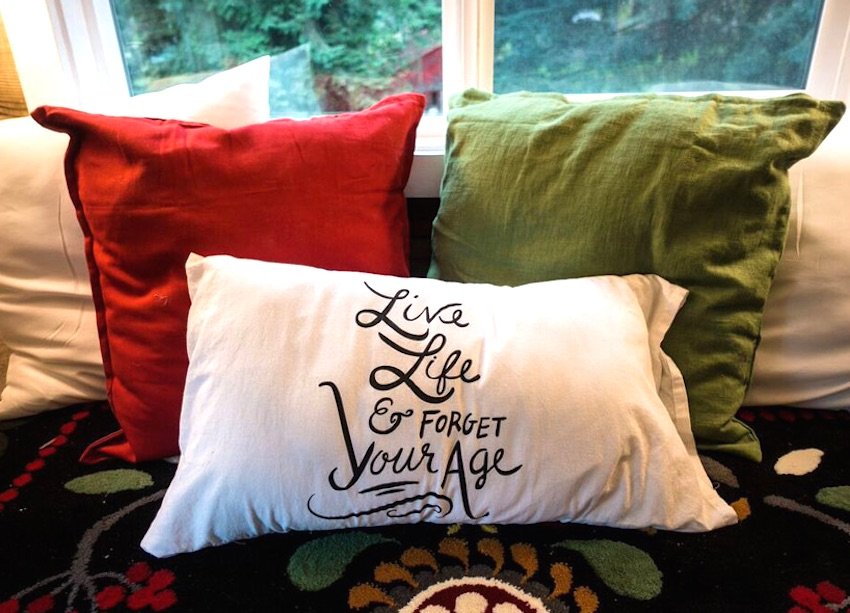 "I'm not sure that others would be so emotional about their tiny houses, but this ending is so bittersweet for me," M.J. wrote.
To remind herself that life is full of love, joy, and surprises, she has decorated the space with objects that are stamped with little phrases of wisdom and encouragement.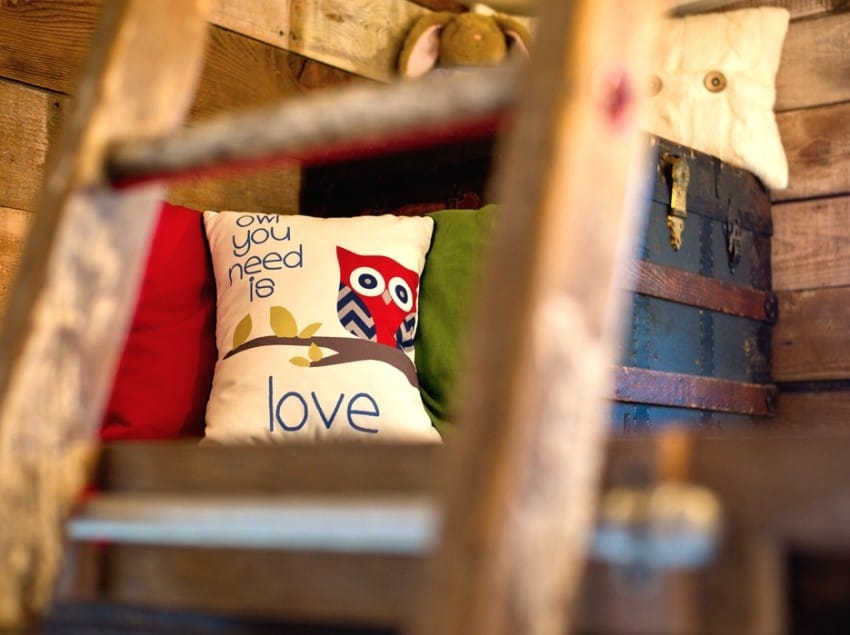 For now, M.J. is still in transition, so she hasn't decided when she will move into the tiny home full-time.
She still wants to upholster the chairs, add barn wood accents, and finish the time capsule above the doorway.