When it comes to houses, most people have the idea that bigger is better. However, this one woman took a completely different approach towards her home. She went the unconventional "smaller is better" route. She gave up size to acquire a whole lot of quality. We can't definitively say that smaller is better but she's got the entire internet now buzzing about her amazing little home. Check it out below.
Her beautiful little home is just 320 square feet in size. It's located cliffside on Whitsand Bay in Cornwall, England.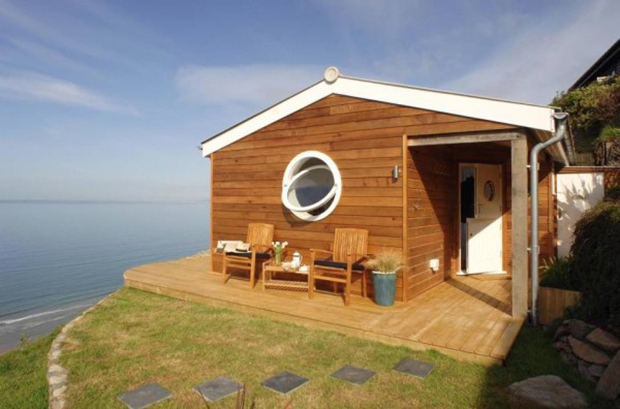 She may not have pure size but she does have this amazing view.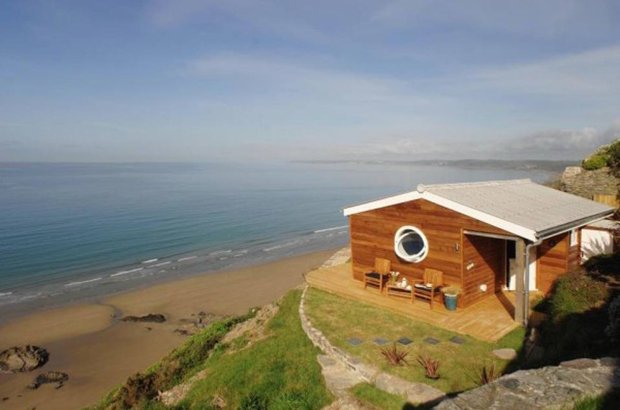 Don't let the square footage fool you. The house has been cleverly designed to make it feel a lot bigger than it actually is.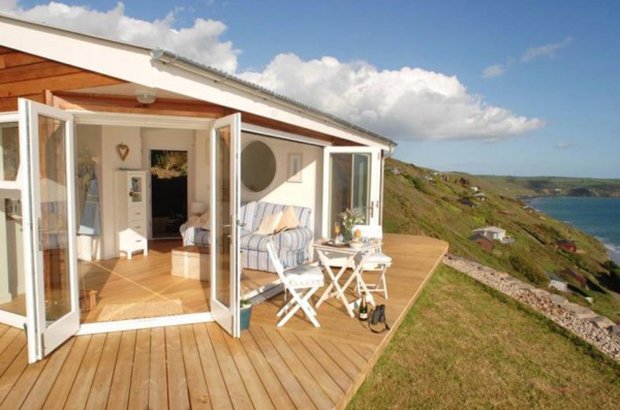 Most of the house is surrounded in glass doors. This allows her to open up the space quite a bit during the day.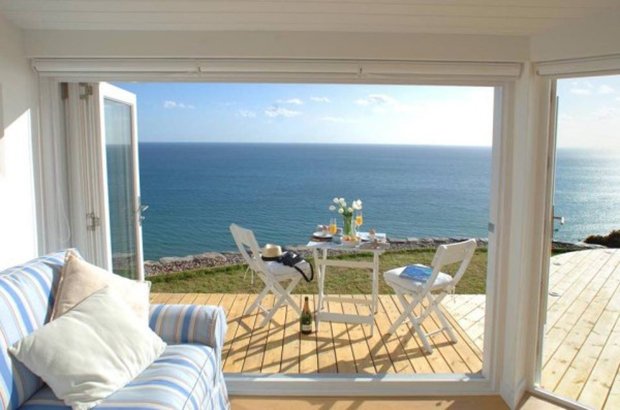 Just open up one of the doors, bring the table out, and eat your food while looking at the sea.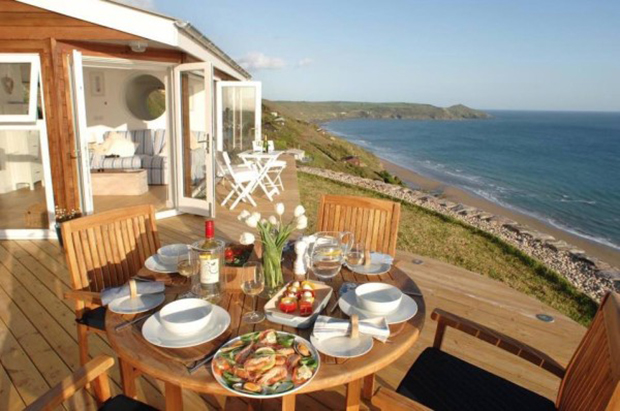 If for some reason you want to eat indoors, there is a nice little kitchen to do so.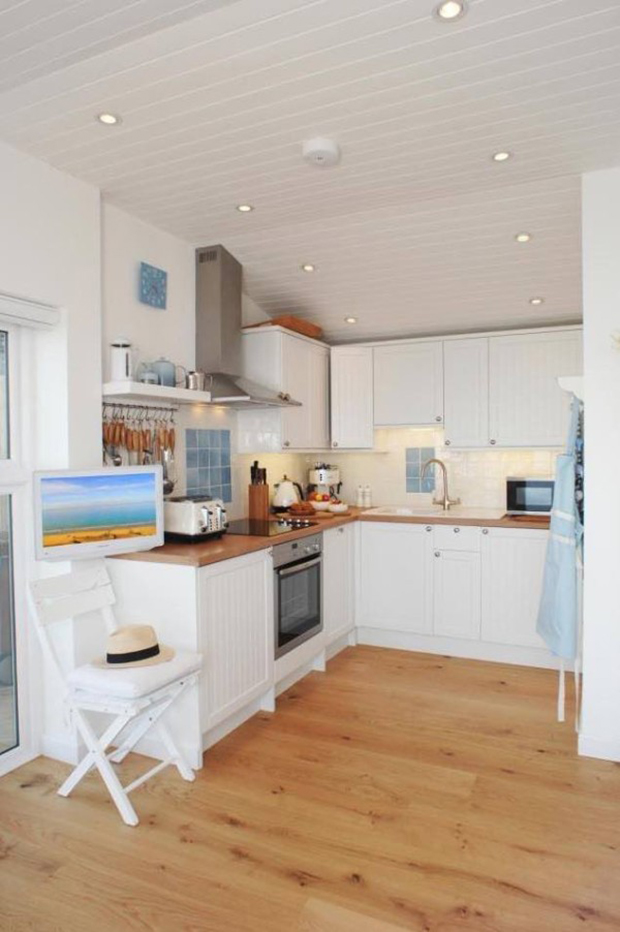 After your meal, you can kickback in the living room. Let the ocean air revitalize your soul as you take a nap on the couch.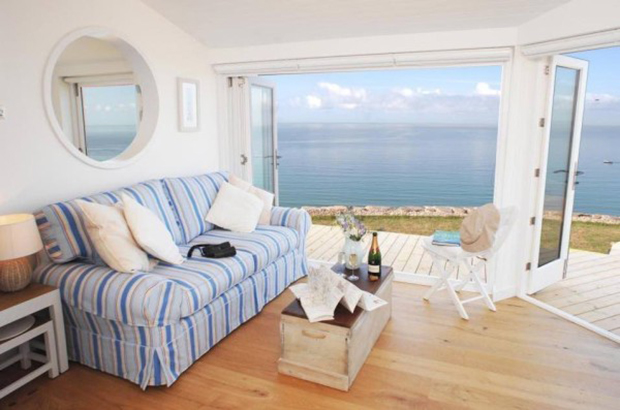 Need to freshen up? It's got a pretty sweet bathroom set up as well.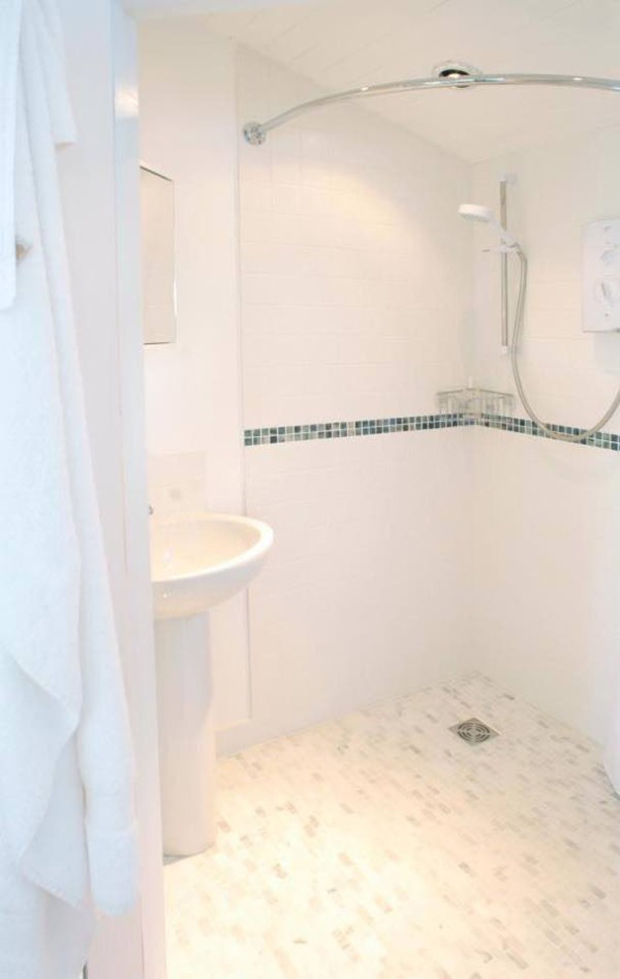 Here's a quick view from one end of the house to the other.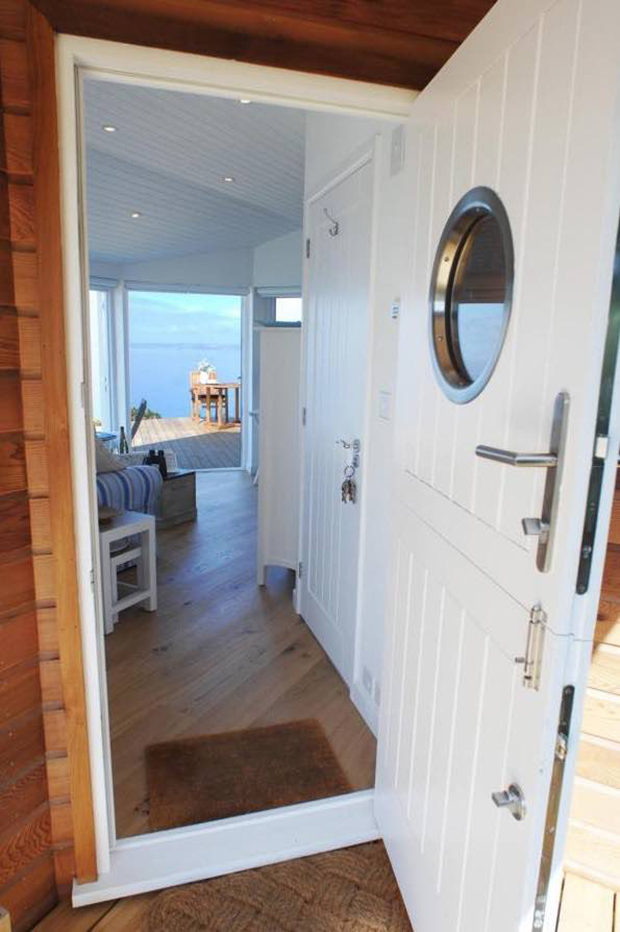 When it's time for dinner, just step back outside and dine in the company of natural beauty.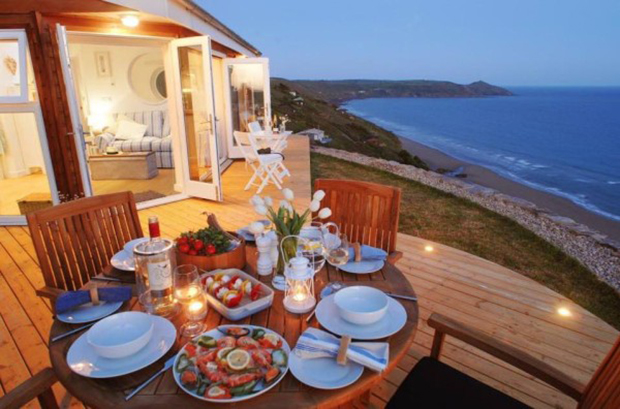 End the day by watching the sunset with your loved ones. Just step away from your living room.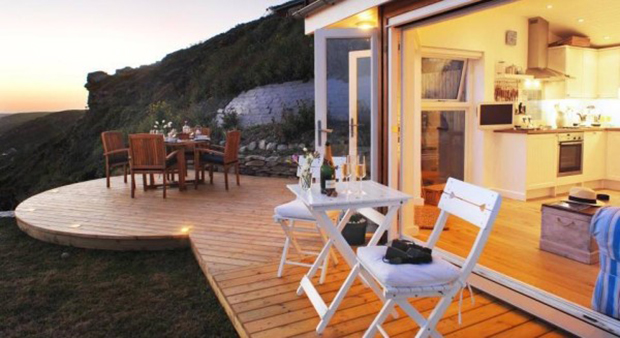 I can't imagine how nice it must be to wake up to this sort of sight every morning.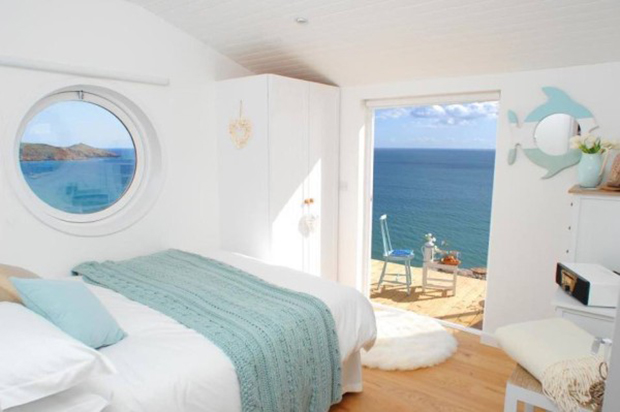 Share this beautiful little house with your friends on Facebook. Show them that great things do come in small packages! Click the button below.